I don't have to go through all the BS of delays and excuses Broward County elections has issued these last days. But do you want confirmation they were screwing around? Remember, these people could not turn in a 2-3 day machine recount by the deadline yesterday. Today they had the manual recount for the Senate race and this was just published by the Miami Herald:
This is the tweet from their reporter on site.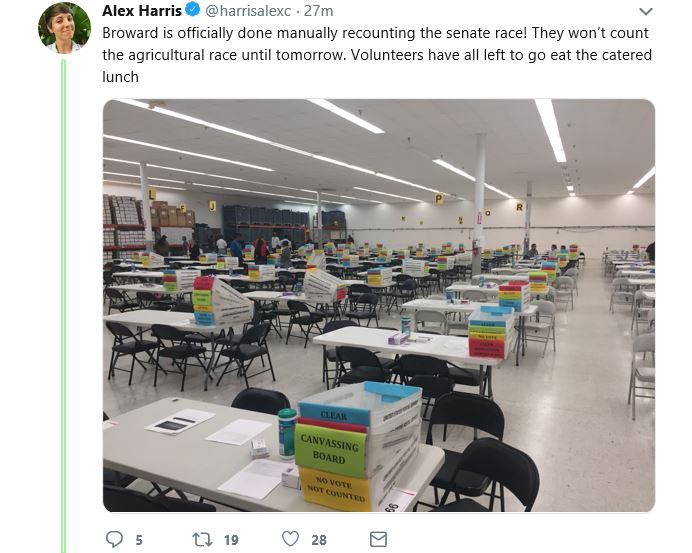 They recounted the votes for Senate manually overnight but took them days to do a machine count.
Nothing to see here, move along.