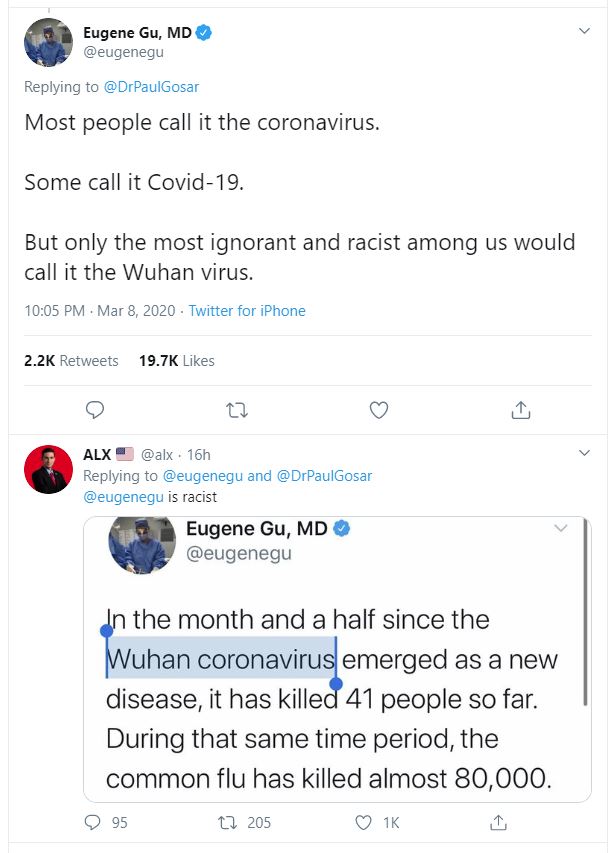 Nothing like being burned by your own words. But the idea that the virus' name is racist because the location where it was firs reported is part of the moniker is not only stupid but ignores a long standing scientific tradition of simplicity whenever possible.
From the CDC:
Ebola virus was first discovered in 1976 near the Ebola River in what is now the Democratic Republic of Congo. Since then, the virus has been infecting people from time to time, leading to outbreaks in several African countries.
And that is not all. There are other strains of Ebola like Ebola Sudan, Ebola Tai Forest and Ebola Bundibugyo, all names that denote the location of where that particular strain was found.
But Social Media Wokeness and Idiocy always needs to be in the radar.