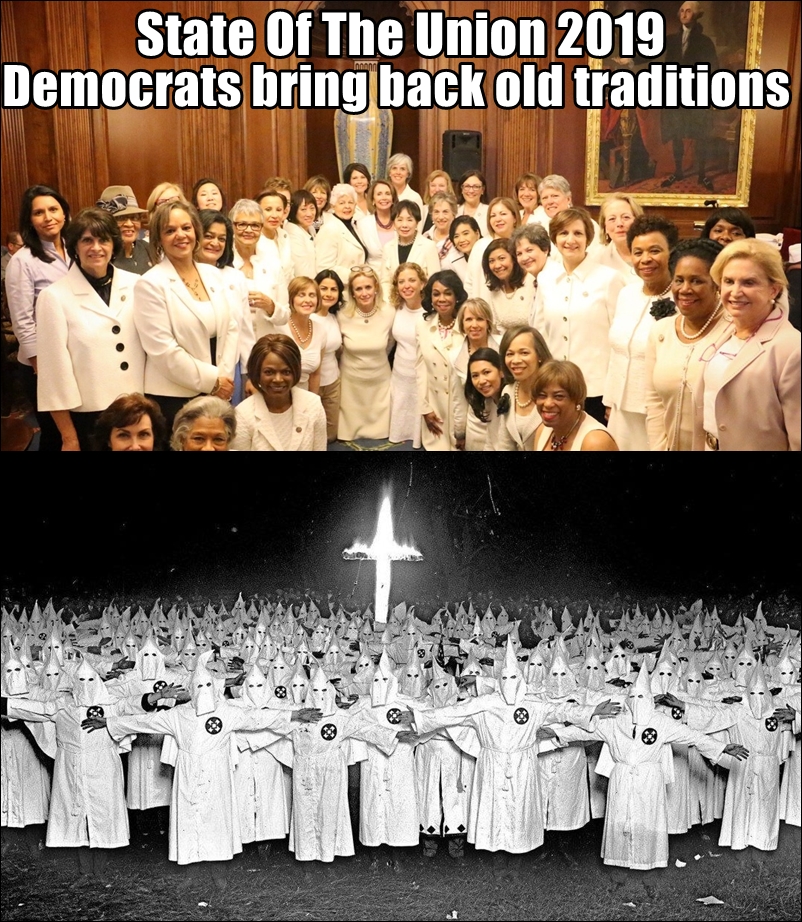 "Wearing suffragette white is a respectful message of solidarity with women across the country, and a declaration that we will not go back on our hard-earned right," Democratic Rep. Lois Frankel said in a statement to CNN.
Here's Why the Women of Congress Are Wearing White for the 2019 State of the Union Address
I was not aware that there was a law in congress trying to forbid women their right to vote. Were you?