So just 10 minutes ago I get a message in my Facebook account: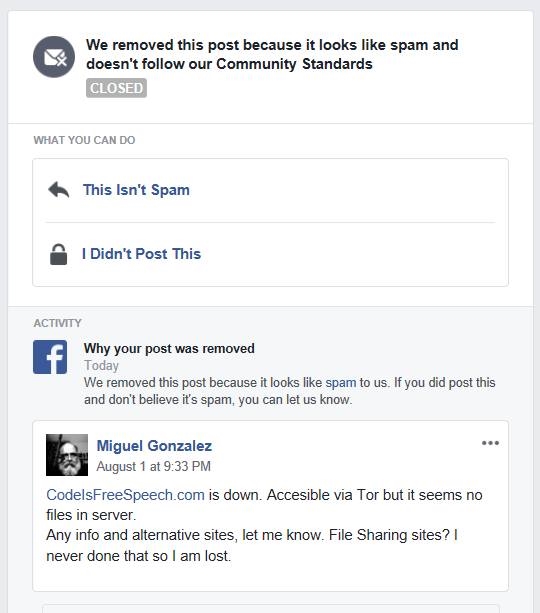 Next, I retried just to post the link and no can do, Bubba.


I even tried our old friend Tiny URL…

So now I am trying this way, the long way. Click here to go to that website Facebook does not want you to visit.
UPDATE: Other links I had posted to CodeIsFreeSpeech.com were also taken down.