It's a nice cool morning.  Thought I'd mow the lawn.  The gas can was empty so I went to Harris Teeter (NC subsidiary of Kroger) for gas.
The pickup was empty too so I figured I'd kill two birds with one trip to the pump.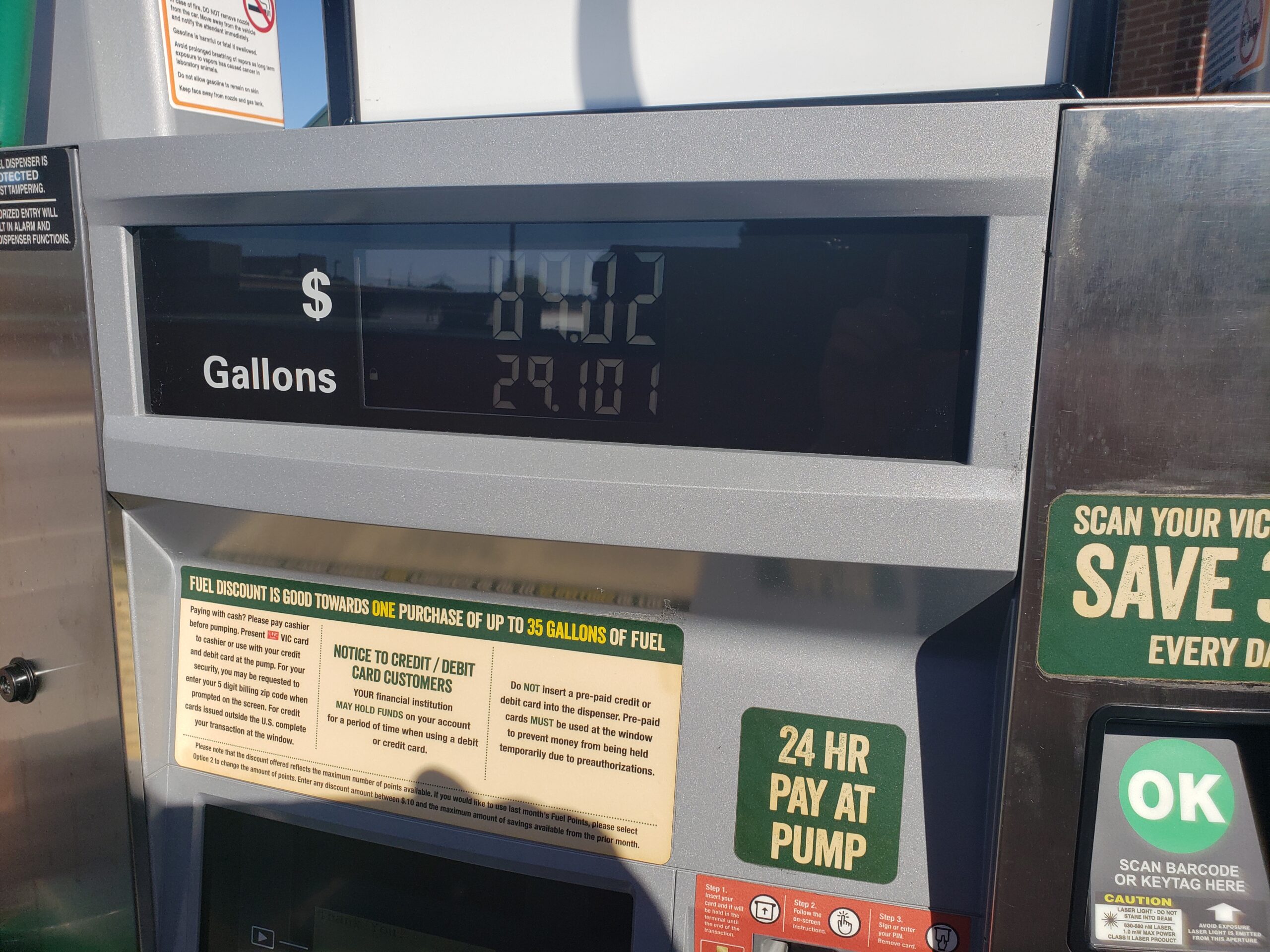 A pickup and a lawnmower cost $89.02 to fill with regular pump gas.
Fuck Joe Biden.
Fuck that senile pudding brain old pervert.