Bearing Arms reported on the bill CS/HB HB 1437 and some folks in the comments had an issue trying to grasp what it means and fixes.  Florida law is inflexible (so far) about carrying in School and at the same time allows you to carry in you place of worship.
The problem is when both are combined in the same property. So far nothing has happened (probably there were a couple of events that we did not hear about and were kept under wraps) but eventually we are going to have to deal with an otherwise Law Abiding Citizen caught carrying in Church that has a school in the property which is verbotten.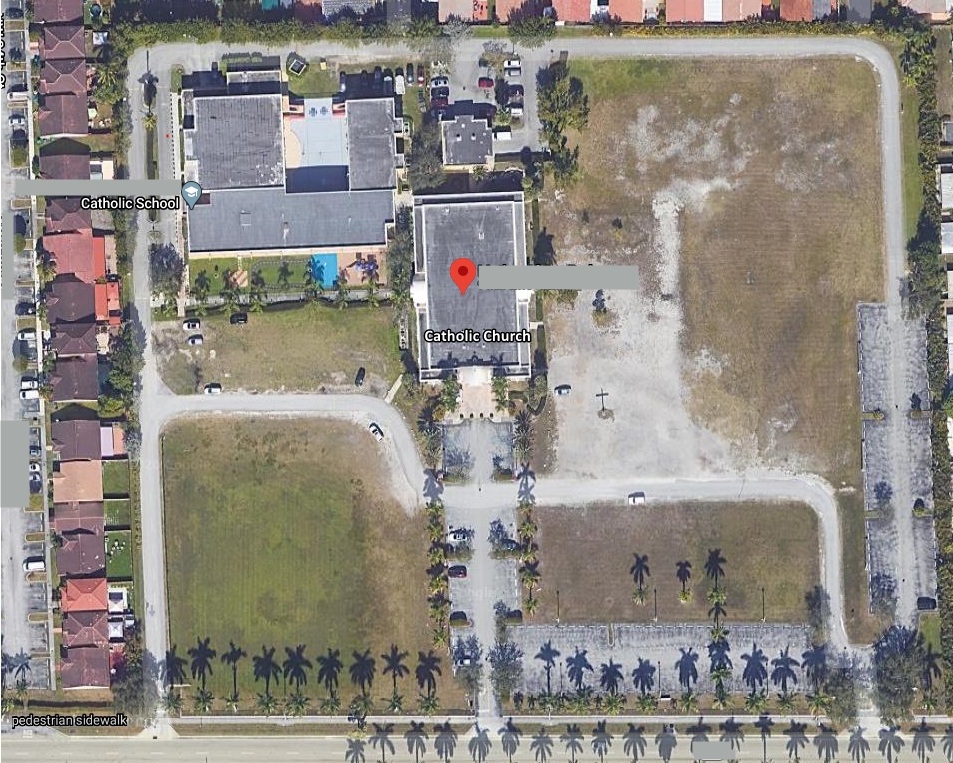 Here is a perfect example: Even though you are supposed to legally carry in church, you cannot even step on the property because there is also a school in it That big fat square of land is legally a Gun Free Zone. And this is a very common combination wherever you have a concentration of Catholics such as South Florida.
The bill will allow you to go to Mass or Temple or Mosque or Church and return home duly and legally armed even if it is school property.