Paul and Susan Lathrop of the Polite Society Podcast drove by my neighborhood, and we met to put some round downrange at the Outpost Armory.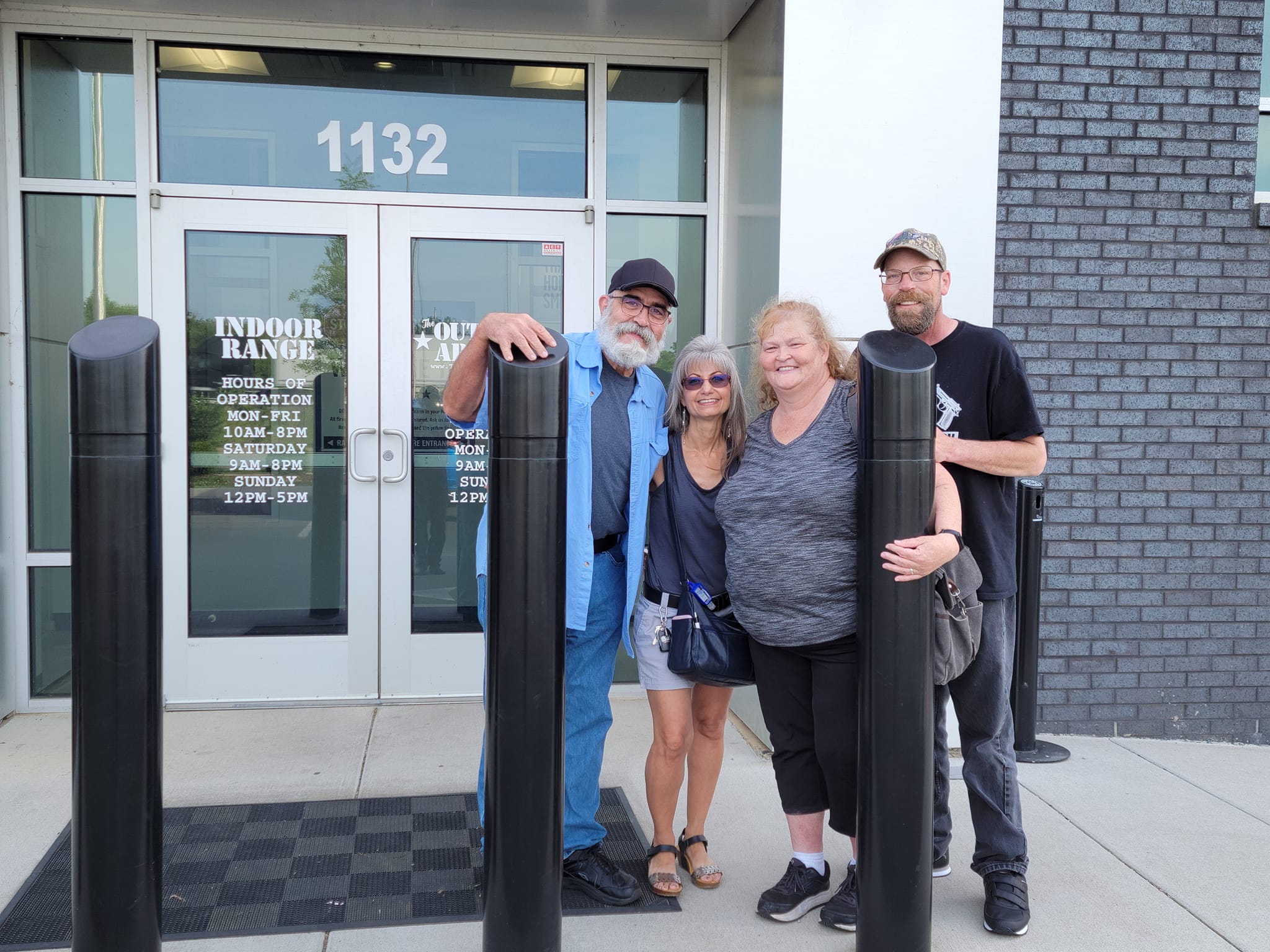 It is always fun to shoot with equally minded people.  And I realized that my wife is shorter than a Barret 50 Cal.
But she is deadlier.