You know when somebody says "You look like death"? I think it applies to Kathy Griffin.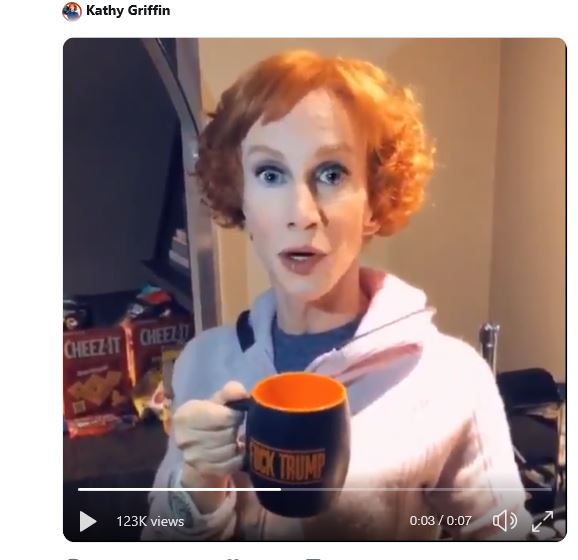 This is from 2 days ago.  Compare it against her famous beheading photo.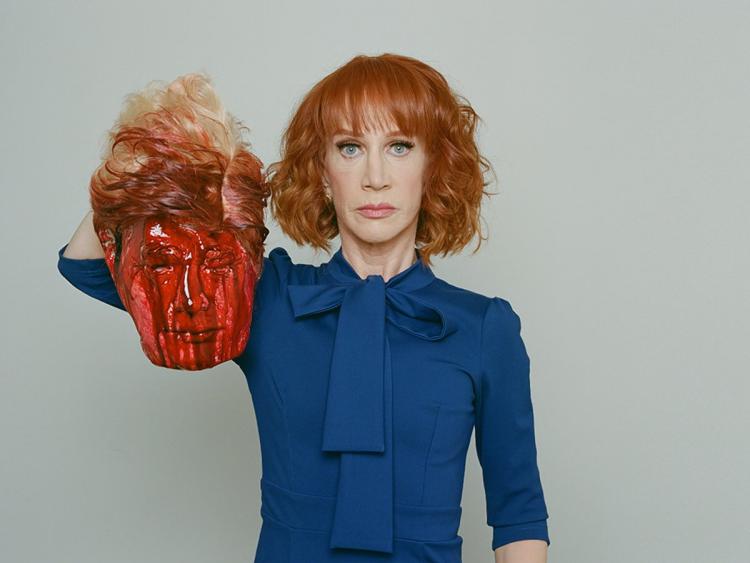 In other more civilized times when I would have been full of Christian spirit, I would have urged to do an intervention and try to get rid of whatever shit she is ingesting/injecting/snorting before she died.  But now I support her personal decision to contribute to the reduction of her Carbon Footprint and Carbon Dioxide Emissions.
Yeah, a bit nasty but I tend to be less charitable with the assholes that want me dead or in a camp. Sorry, I am only human.