Citrus County Fire Rescue told the Citrus County Chronicle that the driver of the Hummer had just filled five-gallon cans with fuel at a local gas station before the fire broke out.
Hummer Carrying Gas Caught Fire in Florida, Injuring 1 (insider.com)
No reason yet why it caught on fire, but I am going with a bit of spilled liquid inside a vehicle driven by a smoker. Fumes is what kills ya.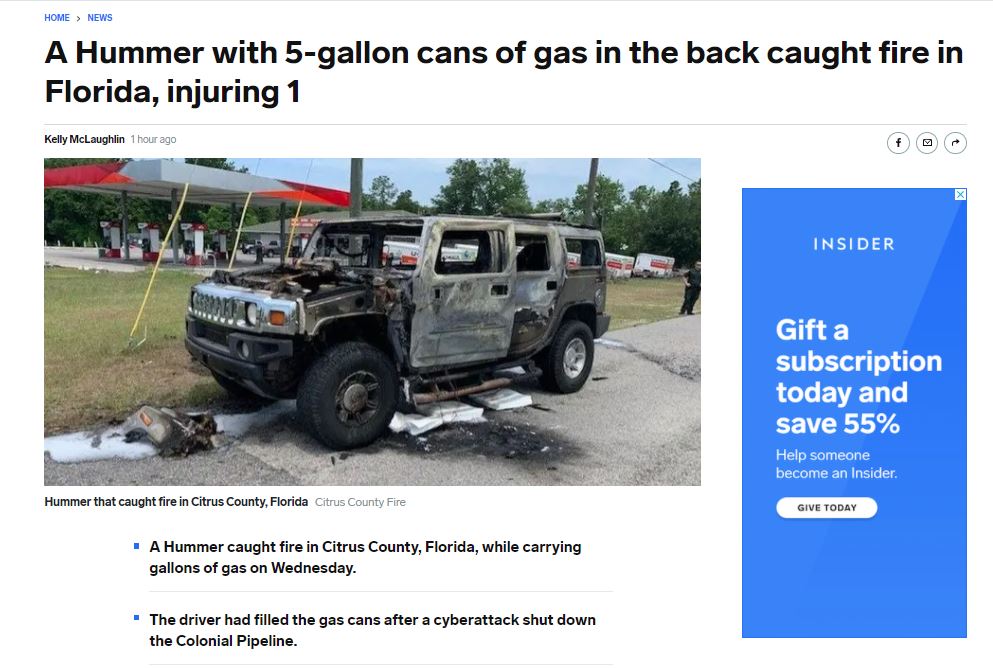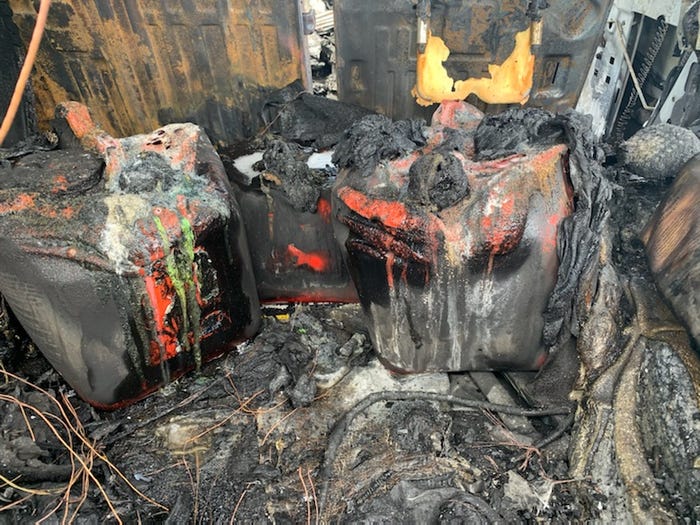 Hat Tip Manny L