About once or twice a week I do the poor kid with the nose pressed against the window of the candy store and drop by the Palmetto State Armory site to check what's good.
They have a good one: SIG SAUER  Romeo 5 red dot sight.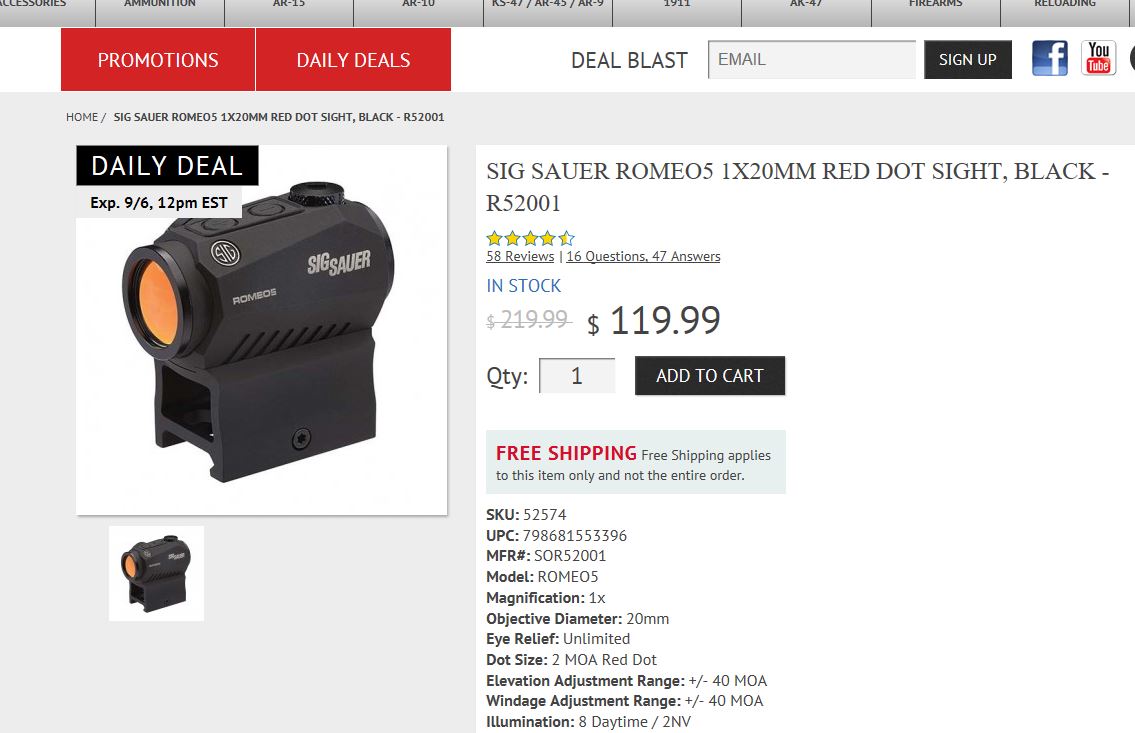 I clipped out accidentally, but it allegedly has a battery life of 450 at high setting and it has not only auto shut off, but it wakes up when it feels movement like when you pick up the rifle in the middle of the night after the "Bump" makes its entrance.
I got one back in February for the "finally popping my AR cherry" project and I like it because is light as heck, small profile but the dot is very visible. And it cost me $35 more in another wholesaler, so this is a bargain.  I did my research and the immense majority of owners are happy about the sight so I am confident I did good. Do hurry since the sale ends today.