Three days ago I made a post about possible fake accusations that Kavanaugh would be facing in the near future;
Will the Democrats accuse Kavanaugh of trading Child Porn?
Or maybe even taking secret trips to the far East to engage in sex with minors.
I am just waiting for that to happen any time soon. That would be the political kitchen sink.
Guess what? USA Today goes oh-so-very-gently into "You may want to keep your kids away from the Rapist Judge."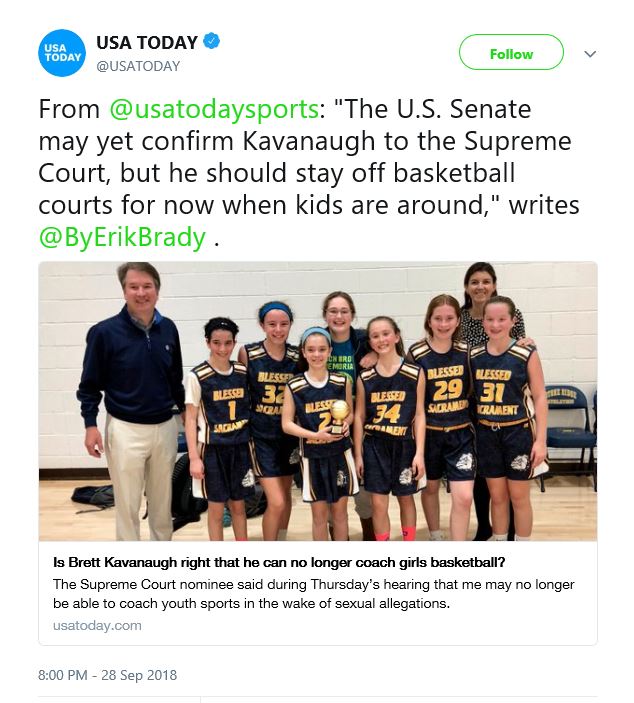 "It may be impossible for him to coach," McFadden said. "Imagine being in a public gym where people could come in and be disrupting. I'm not sure he was referring to the claim (of sexual misconduct), but the overall environment. He has no record and has no criminal background. He's gone through the (training) process. He can coach."

…

The nation is deeply divided. Sometimes it feels like we don't agree on anything anymore. But credibly accused sex offenders should not coach youth basketball, girls or boys, without deeper investigation. Can't we all agree on that?
Is Brett Kavanaugh right that he can no longer coach girls basketball?
And this is why I cannot wait for the media to finally collapse and see "reporters" and columnist holding cardboard signs begging for food or malt liquor.