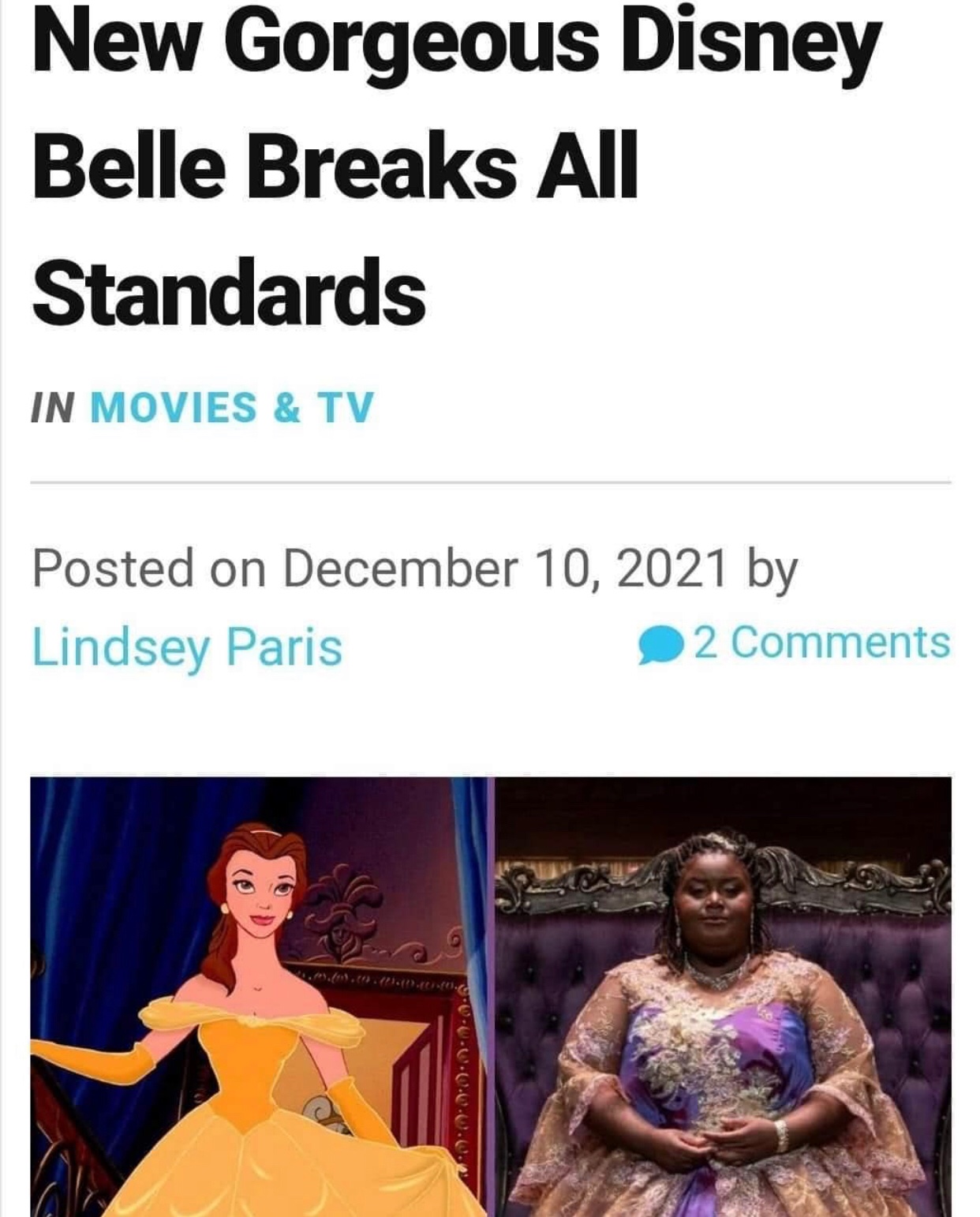 From Inside the Magic:
But in the production of Disney's Beauty and the Beast currently running at the Olney Theatre Center in Maryland, Belle is played by Jade Jones, a self-described queer, plus-sized Black woman." MSNBC recently posted a story having picked up on the viral sensation in Olney, Maryland, and it's been making humongous waves.
The Wokies may squee over this but the normies have no interest in a fat lesbian Belle.
But when it flops we'll be called racist, homophobic, and fatphobic.
Go woke go broke but Disney doesn't seem to care.