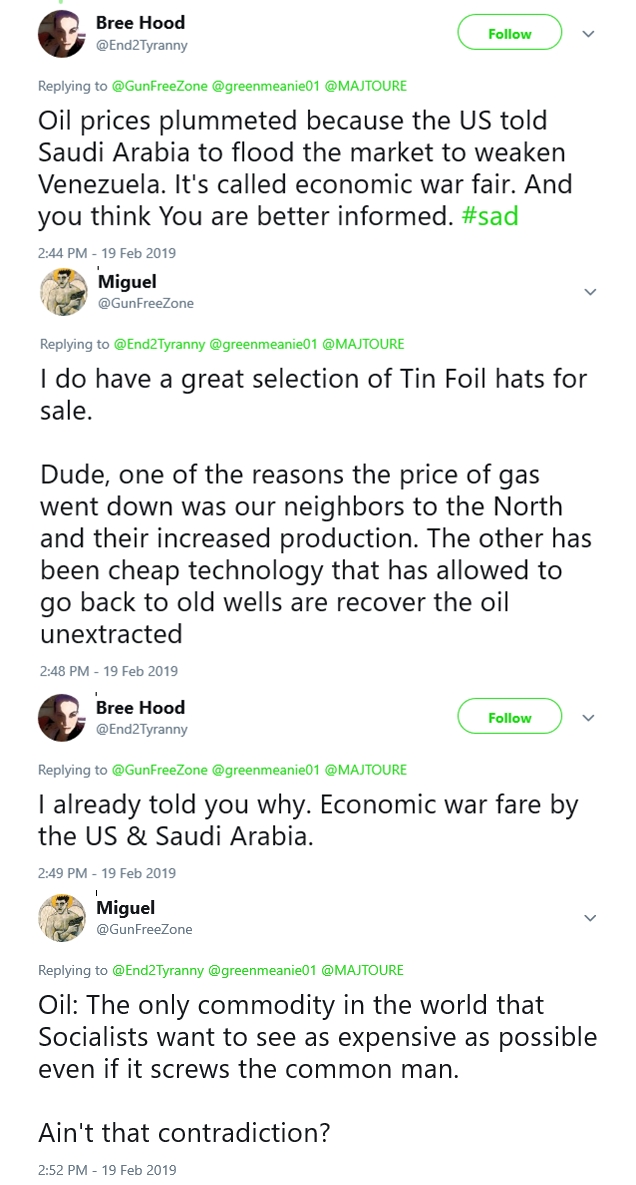 You would figure that The Holy Order of the Socialist Saviors Of The Poor who are always demanding low-cost shit and increased wages, would be happy to see that an item so important as oil to go down in price. It is not the same for a poor family to spend $60 in gas when they can spend only $30 for their regular transportation. And I won't even get into the cheap energy resulting in lower production costs and lower prices on items.
And I thought the Socialists absolutely hated the idea of a small group of industrialists fixing the price of a consumer product to an unnaturally high price just to make a profit.
I wonder why the sudden change. Oh well, back to reality.