These people are actual pediatricians.
Pain. pic.twitter.com/api6PfmomO

— Ian Miles Cheong (@stillgray) January 31, 2022
Is this intended to convince anyone of anything?  Other, perhaps, of finding their kids a new doctor?
It's time to update a meme: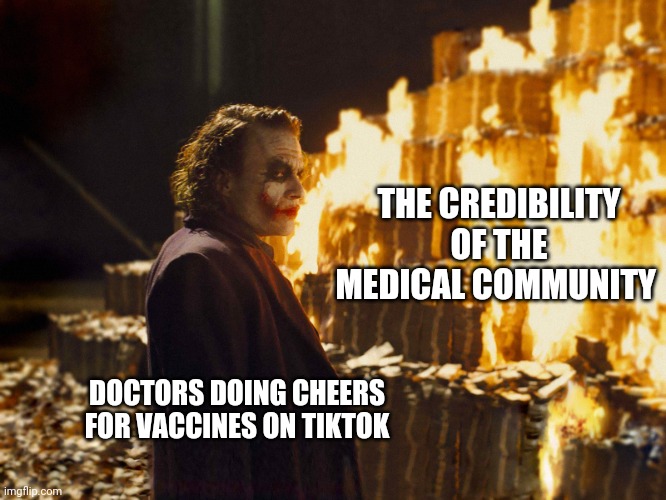 Also, to the people I've seen on social media arguing that only medical doctors should be called "doctor" in public and we PhD's are not entitled to that privilege…
If these two dipshits get to be called "doctor" after this embarrassing display of ignorance and condescension then SO THE FUCK DO I!
At least I never destroyed the credibility of my profession for likes on a Chinese spying app.