This crap of copy-minimize-maximize-paste between documents is driving me insane.  Last night just to figure which committees are dealing with gun issues (18) and find out who are the members of each (only 4 committees) took me an hour and a half.
And I have not started with the email addresses. Found a source, but it requires me to click each name to get the email.
I need to go out so I will take that up again later. I should get some Excedrin while I am out there.
---
UPDATE
Readers have kindly asked for a monitor and price to help but I want to double check so I don't screw up. This is the back of my machine and I see an HDMI which I presume is an output.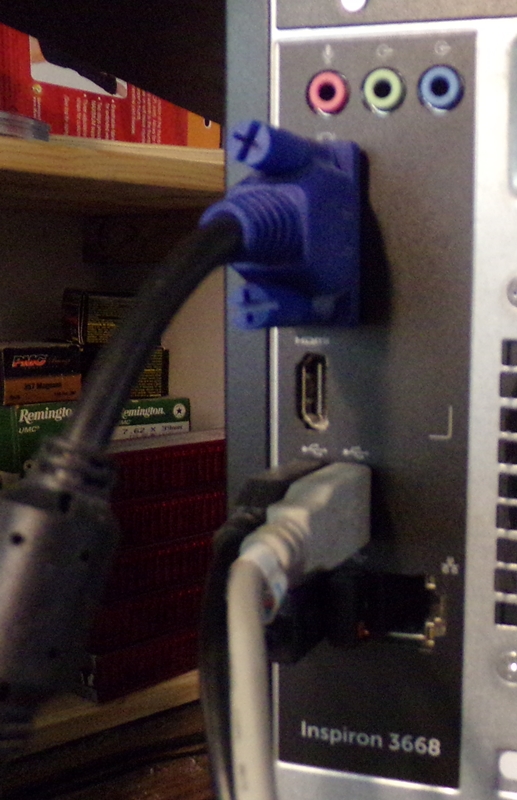 I figure I need a monitor with an HDMI input, right? And you can see the model of the puter and it is just as it came out of the box.
Cheapest and available in my local Walmart is ELEMENT 24″ Full HD (1080P) LED Monitor at $118.
Cheapest and available at my local Best Buy is LG – 24″ IPS LED FHD FreeSync Monitor – Black at $129.99.
I know I have readers that know this stuff, so I will defer to your advice.