ISLAMABAD, Pakistan — Gunmen boarded a bus and killed dozens of members of a minority Muslim sect in Pakistan's largest city Karachi on Wednesday, in what officials said was an act of terrorism."Targeting a peaceful community shows the evil intent of the attackers," said Qaim Al Shah, the chief minister of Sindh province where the attack took place.The death toll had climbed to 44, he added, promising to "not back down and get" the perpetrators.
Source: Pakistan Massacre: 44 Ismailis Shot Dead on Karachi Bus – NBC News.com
IDPA is accused of coming up with "silly" stages that have no "reflection on reality" and that only "real" training is valid. Then again, it is rare to see shooting schools offering a variety of ever-changing scenarios to their clientele as it is not profitable.
In IDPA I shot a stage precisely like the awful situation mentioned above, and it even had a suicide bomber to boot which you had to take first without hitting the vest. Other versions of the bus scenario and variations of the Air Marshall Test have been shot at IDPA Sanctioned matches.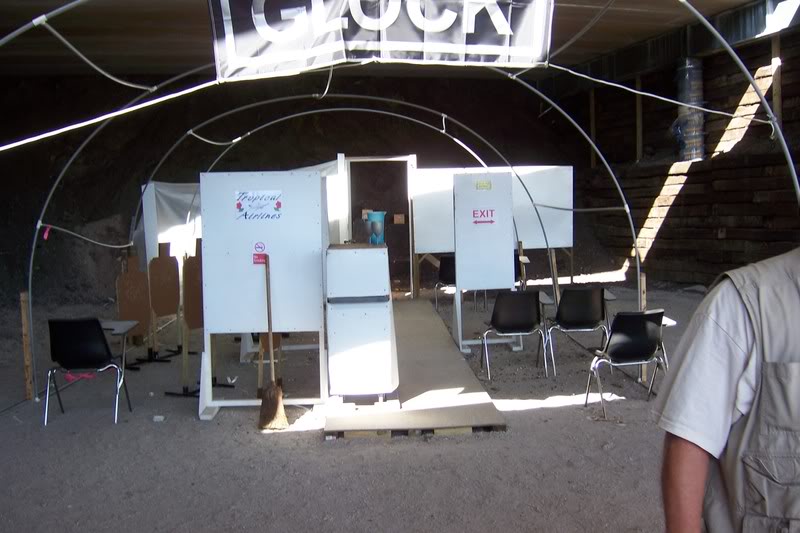 And yes, the picture above is silly in the sense that you are not allowed to carry inside the plane, but boy! you learn how difficult is to shoot from a sitting position with a bunch of crap and people in front of you blocking the shot.
And at the end of the day, we are here for the learning. You go where you can get the most for less since the average gun owner cannot drop a couple of thousands every month to attend established schools.