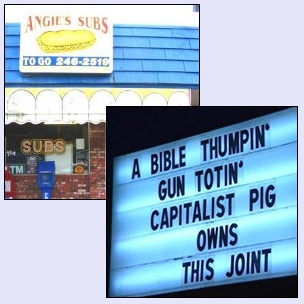 Angie's Subs owner Ed Malin not only feels the pain of taxation and unchecked progressiveness but believes in letting everybody know….. Big and Bright!
Angie's Subs
(904) 246-2519
1436 Beach Blvd
Jacksonville Beach, FL 32250
I am gonna have to remember to drop in whenever I go by Jax again. If you live in the area or happen to drive by, stop, eat some and congratulate.