It has been a month without having one shot fired. Missed one IDPA match due to back problems and the last one on Saturday I had to sit out and dig deep to get the scores flowing in the laptop. Seventy shooters enduring 90+ degree weather came to our 9/11 Memorial Match which considering the really crappy closet we are forced to shoot in, it was an accomplishment for the shooters and their deep respect for the victims of 9/11.  So my co-conspirator in scoring Frank and I had to get all secretary with no time to put some lead on target.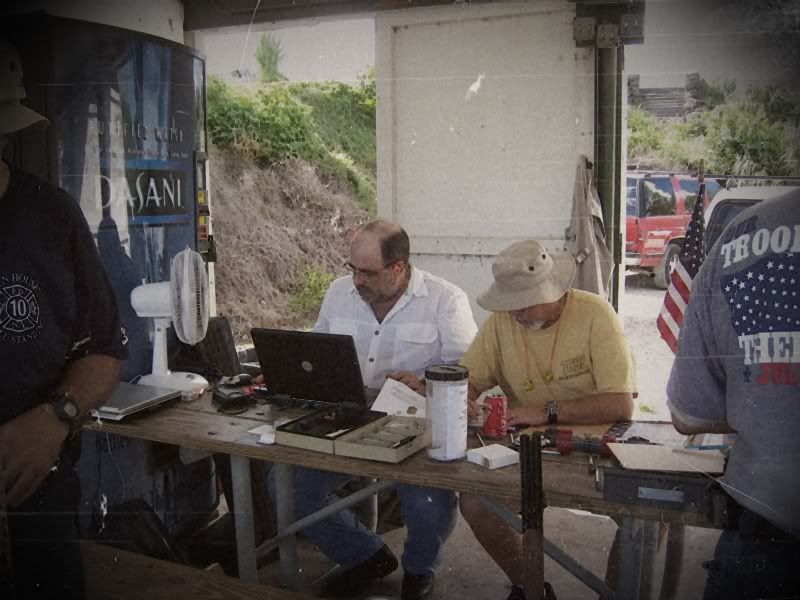 While it is fulfilling to take care of your fellow shooters' need and wants, I am going to shanghai into service some new blood. Ranges in South Florida are few and far between and having a range that allows you to draw and fast fire is almost a figment of your imagination. Some will not even allow a target that even hints a living thing so you are doomed to shoot concentric circles and that gets old pretty fast for me.
The powers that be in South Florida still have not realized the money they could have in income if they decided to give decent space to Action Shooting Sports. Trail Glades Range just underwent a multi-million dollar renovation and action shooting only got a couple of feet worth of berm raised in the "Tactical Range" A.K.A. The Closet which is basically one single solitary rectangular space in which you may park 6 cars or two trucks… if you are careful.
Anyway, rant off. I must get some trigger time and I am guessing I'll be doing some dry firing till the next match. But November is coming along with vacation time in cool weather and I am planning on making up for lost time and unspent ammunition in Handgun, Shotgun and Rifle.