The stalwart members of the "religion of peace" have declared fatwa on Molly Norris who created the Everybody Draw Mohammed Day. It was such a popular thing thatit seems several idjits got their turbans twisted in a wad and now they want to help Ms Norris meet her maker.
So I have several things to say about this:
Number One: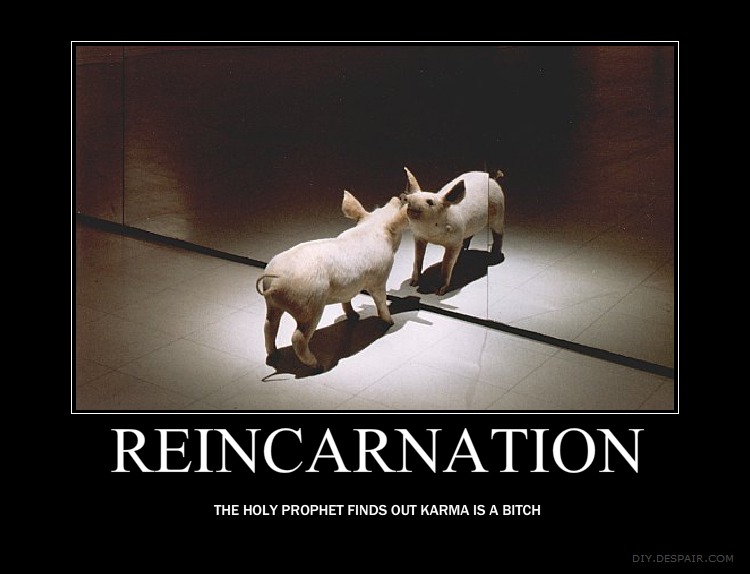 Number Two: If you are Anwar al-Awlaki or one of his followers, find the above demotivator insulting and want to do something about it, contact me via email for the date and locations where I can be found. Please do tell me if having your remains eaten by gators is considered unclean or repulsive.
Number Three: KMA.