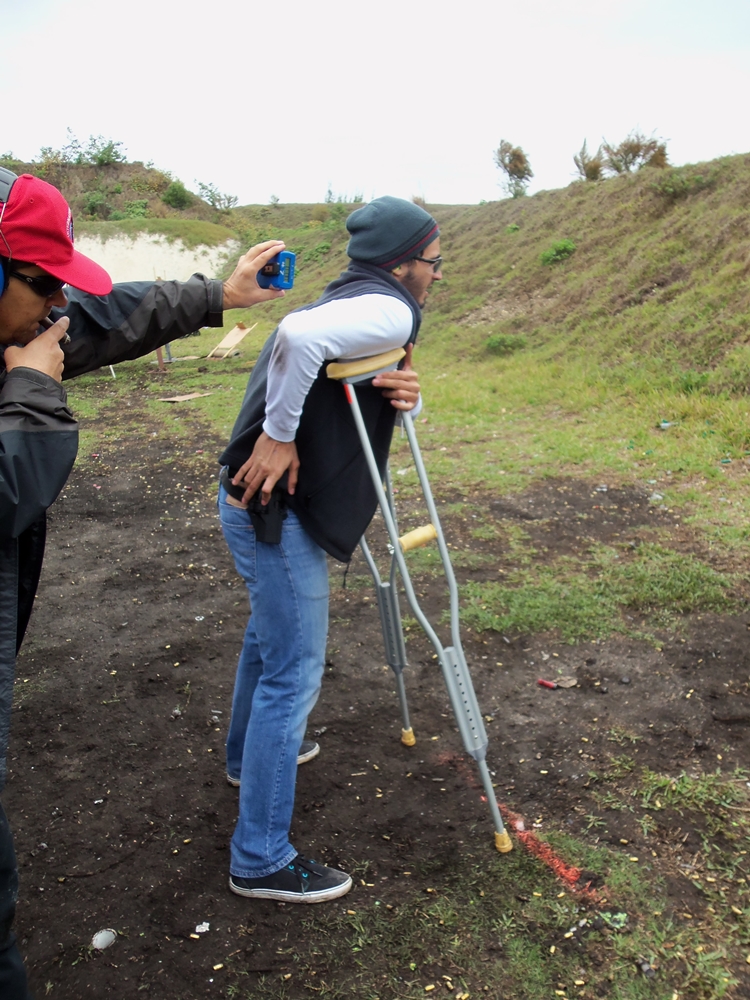 Our totally deranged Course of Fire designer came out with some doozies for our last IDPA match. So what would happen if you were using crutches due to a small accident and you were in need to defend yourself? About 50 shooters yesterday found out yesterday and it was enlightening to say the least for yours truly.
Even though none of us was injured in the way required to use crutches, we found ourselves fumbling to find a way to even think how to approach this stage. Your arms are forced up, you cannot sweep your cover garment properly and all of the sudden your gun is way down there while the crutch is having a field day restricting your movements. Add to that the need to safely do all this or be sent home for sweeping yourself or your buddies and you have yourself an eye opener.
The good news was that once you managed to draw your gun, you had one seriously stable shooting stance. Them crutches were a solid base! I even managed to get all zero down which is consider a minor miracle in South Florida shooting.
There was another stage where we were supposed to shoot from a wheelchair, but apparently wheelchairs come in sizes and the one we had were for anorexic runaway models which precluded about half the club from even sitting, much less drawing the gun.
Nugget of Learning obtained: Life happens and you better adapt really quick.