According to Six over at The Warrior Class, I and worthy of the Stylish Blogger Award thus confirming at least one of his three major concussions.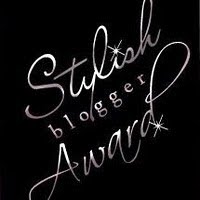 As per the "rules," part 1 requires that I must fess up seven things about me that must people do not generally know. So here I go:
I can make old school home-made napalm: Gasoline and real soap. It is tricky as hell to make but it burns better in my opinion than the Styrofoam & gas mix. It also came in handy a couple of times as deterrent South of the Border.
I have no phobias or any other type of irrational fears. I do have a healthy animosity against snakes and I've been known to dispose of them with the above-mentioned method.
I inherited my mother's green thumb but hate gardening. If I had my druthers, the small garden we have would be covered in paving bricks with a twice-yearly application of eradicator for any wandering blade of weed.
I used to hate cats till I got married. My wife won that fight among many others and now I serve a feline.
I drive like an old lady and respect the posted speed limits plus 5 mph. I have never got a moving violation in my life. However, if you are in my vehicle, do not taunt me and dare me to drive fast as you will finish the trip with gray hair and a bad ticker.
I hold grudges forever. I am still holding on 2 from my second grade.  I will easily rescind with a heartfelt apology but there is an expiration date depending on the quality of the offense.
I will not step into any body of salt water. The damn seas tried to kill me three times plus I get seasick. I am dumb and slow to learn lessons, but this one is officially engraved in my neural pathways. "But you live in Miami!" you say. Yes, but 11 miles inland.
And now I must nominate 10 bloggers to become also recipients of the Stylish Award.
I am missing many more and probably repeated awards, but that is my list and I am sticking to it.