Apparently in between sips of herbal Tibetan tea and listening to the latest Ravi Shankar track in their ecological sound IPods, somebody at the Coalition to Stop Gun Rights Violence managed to operate Google and find the names of two gun bloggers they really hate.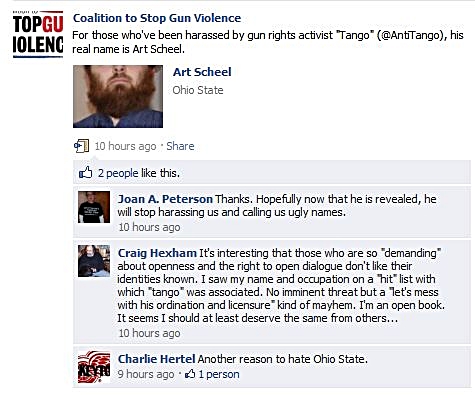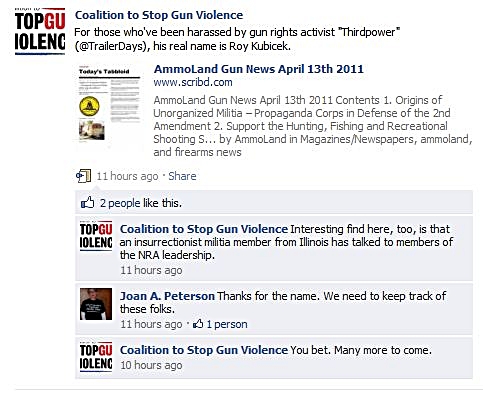 Joan is just wetting herself at the idea of creating a list. Probably she will collect enough names and send the list to Homeland Security so we can be placed in Uncle Steely Joe's Rehabilitation and Re-Education camps.
I just tweeted them a couple of clues to see if they "out" me. I don't know if they will since I extended an invitation to CSGV Facebook fan Gregory J. Jaskolka to come down and meet me when he called me a coward and that I hide behind my computer. So far I haven't heard from any of them.
UPDATE: Oh Noes! They "outed" Sebastian!
Are we dealing with 6 year olds here?