The Coalition to Stop Gun Rights Violence managed to extract the NRA's bottom line! We only cater to Irresponsible Gun Owners. Oh Noes!
I told the NRA to keep the "special" membership away from the website. I am sure this is how CSGV found out.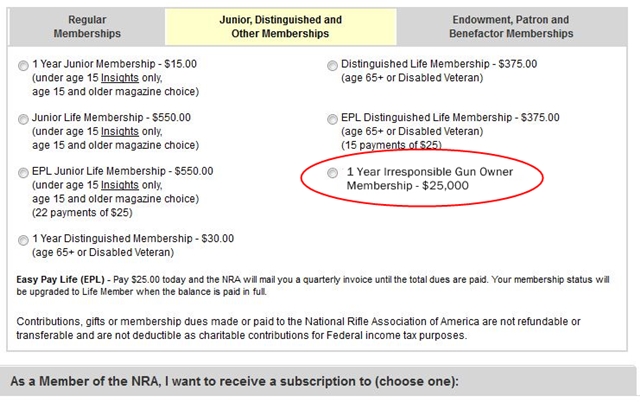 The Greedy Bastards!
WE ARE DOOMED!
PS:For the members of CSGV and other AntiGun Groups, the membership capture is a fake. I realized you might not know the difference.