On an earlier post I was talking about the Myth of The Shoot Me Vest and in the comment sections we ended up talking about what vest we use and buy.To make a quick point: Buy Good Stuff or buy more than once…or is it buy cheap and buy twice? OK, whatever you little heart desires.
Warning: How much you might have spent or the name of the label does not guarantee quality.  When I first started carrying, the Rothco Outback vest was one of the top recommendations I got from those who "knew." It did last for about a year till the hammer of my Mini Cougar won the fight over friction.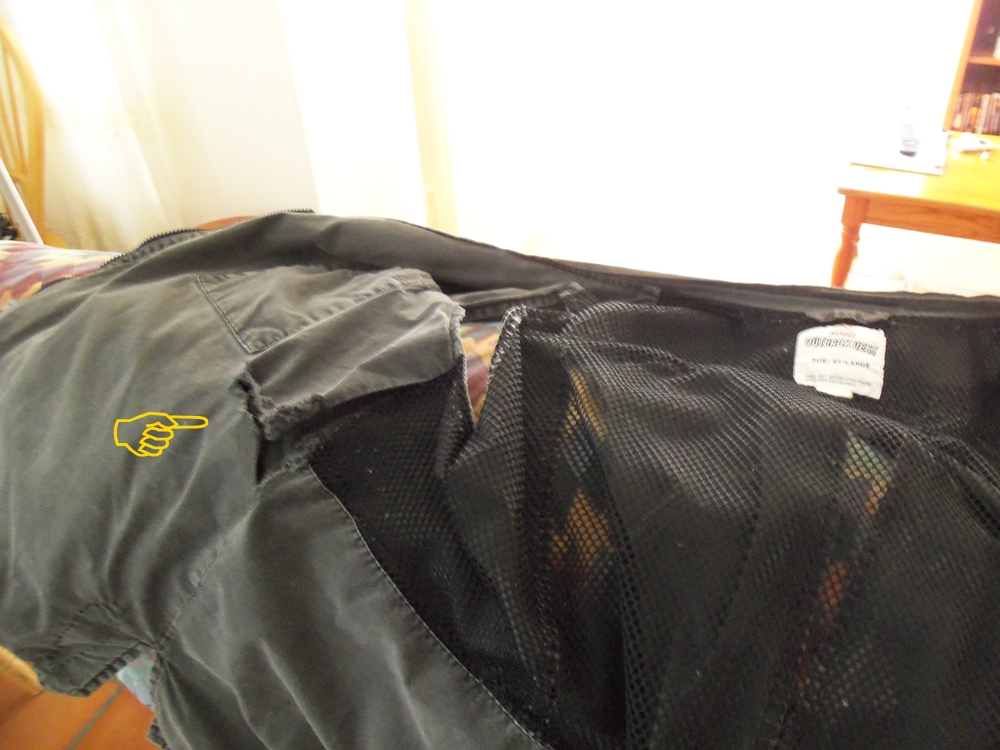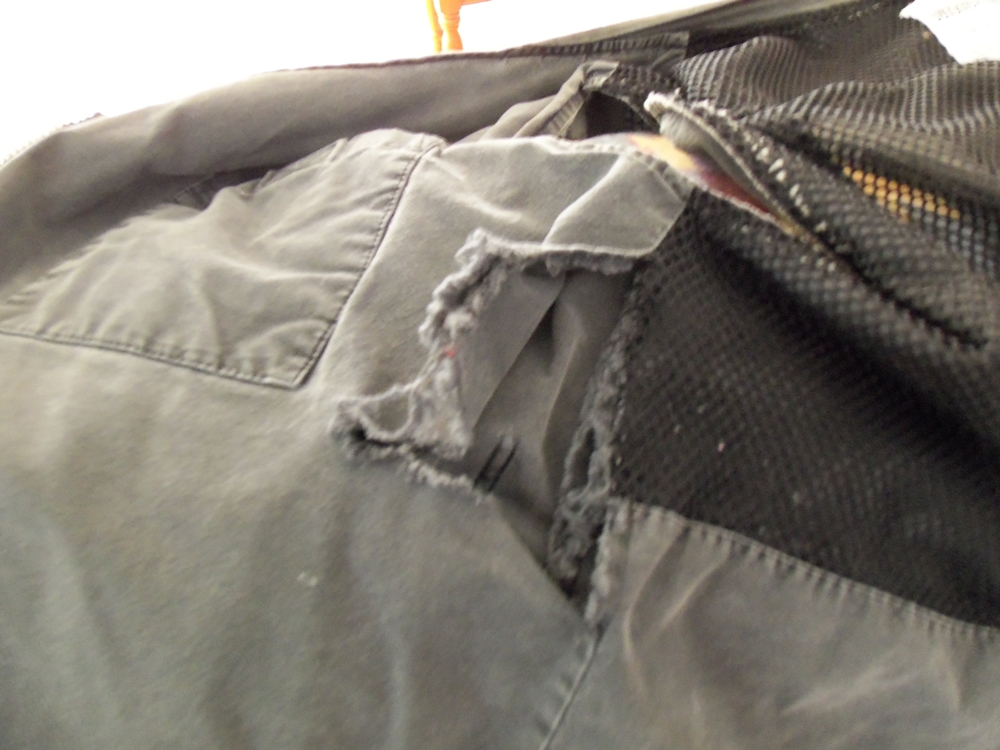 Next I decided to go all tactical and stuff so I proudly put the money for the 5.11 Vest of Lore, Song and Fame among the Mall Ninjas. But the tooling of Verona Steel once again destroyed the inside of that vest. The only difference is that only took six months! I cannot offer pictures of the vest because it seems it is being wore by a rat in a landfill somewhere in South Florida. The damage was not as drastic as with the Rothco Vest, but it was bad enough it interrupted a smooth draw of the Mini Cougar. The vest would hung on my gun and I found myself fumbling for my sidearm. This is a mortal sin for any concealment garment and must be our primary concern when choosing one.
I went back to the Outback vest till the Woolrich line came about. Although it is a great vest, it had two small problems for me: It is a bit too thick for South Florida and the design of the collar is such it bothers me with all the weight I carried since I use the vest as man purse. But that is just me; the vest is top quality in both fabric and manufacture and I fully recommend it. In fact, I put all kinds of patches in it and use it whenever I go to IDPA sanctioned matches
I know use an Eotac Lightweight Vest. I actually own 2 of them and I couldn't be happier. It is cool enough for the "balmy" hellish weather down here, very comfortable, the pockets are huge and the fabric has withstood pretty much what I thrown at it. I will probably buy a third vest just for kicks. The funny thing is that if you search carefully enough online, you might find the good quality vests at the same price of what the crappy ones used to cost.
One more for the list: Smith and Alexander Vest in black for serious affairs in hot weather.  This vest is very (and I mean very) lightweight and even though the picture at the website makes it look like a butcher's apron, in real life is conservative stylish enough for parties or other social gatherings. However, if it is too windy, concealment is out the window unless you weight it down. Indoor soirees is just the ticket.
Before I forget. For those who refuse to wear vest because they are too gay (Sorry Unc! 🙂 ) Eotac has a couple of concealment shirts you may want to try. One is the 4-Pocket Tropical Short-Sleeve Shirt which is very lightweight guayabera-based and great for hot weather; the other one is the Mechanic Short-Sleeve Shirt which is thicker and I am guessing better for cooler climates.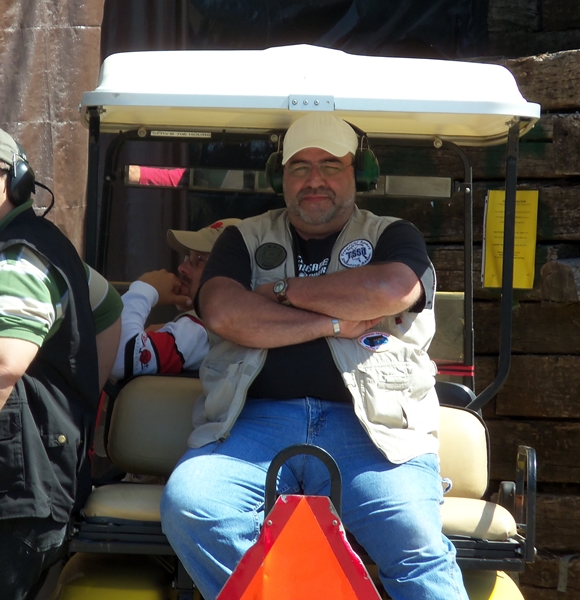 Author wearing Woolrich Vest at the 2011 Florida IDPA Championship
where for once, he did not come dead last in his division…but was close.
Yes, that is a M.H.I patch on the right.