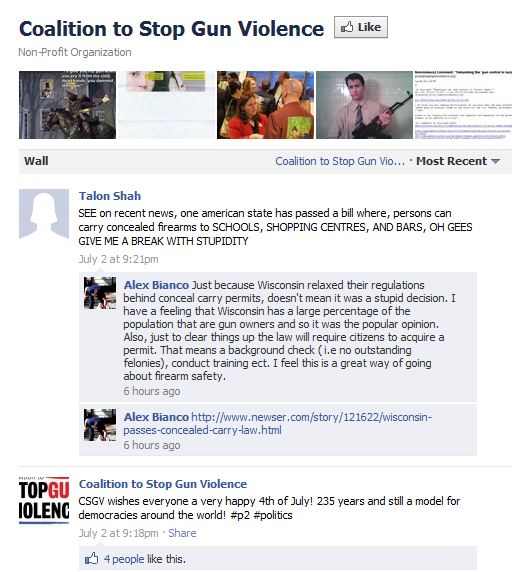 And now you don't.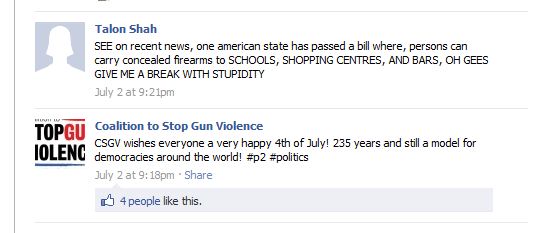 Quoting from their website:
Ladd Everitt has served as the Director of Communications of the Coalition to Stop Gun Violence since May 2006. In this position, he is responsible for developing and managing a wide range of communications activities in support of the organization's overall mission.
I guess that suppression of opinions contrary to the "overall mission" from their Facebook page is one of those activities.