Caught this one in the Askimet Filter. 🙂
The 9/11 truth is out on the internet.
This is the truth: The WTC was destroyed by 3 underground thermo-nuclear explosions. They were detonated by the US government which used this as an excuse to lead the US and its allies into invading Afghanistan and Iraq. All these wars and deaths were based on a lie.
Goebbels: "If you tell a lie big enough and keep repeating it, people will eventually come to believe it."
Will you help to tell the truth to the world?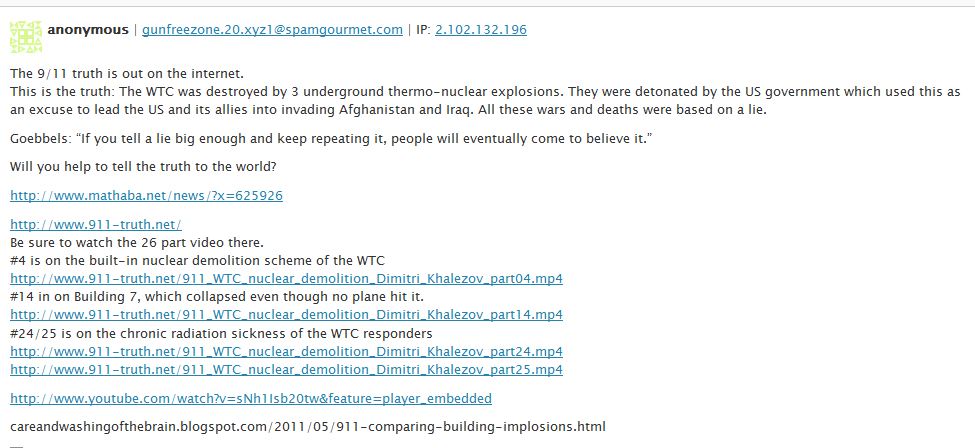 Sometimes I wonder if the medicinal marihuana is doing more harm than good. Then again is only Melvin The Troll courtesy of Larry Correia.