From the Brady Campaign Facebook Page. It is unbecoming of us….funny as hell though. 🙂
Snap Crackle Pop looks like a fake account just made to screw with the poor Bradys.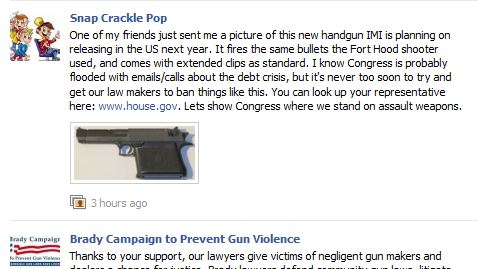 Here is the full sized pic: A Desert Eagle in .50 BMG.Click to enlarge the photoshopped pic.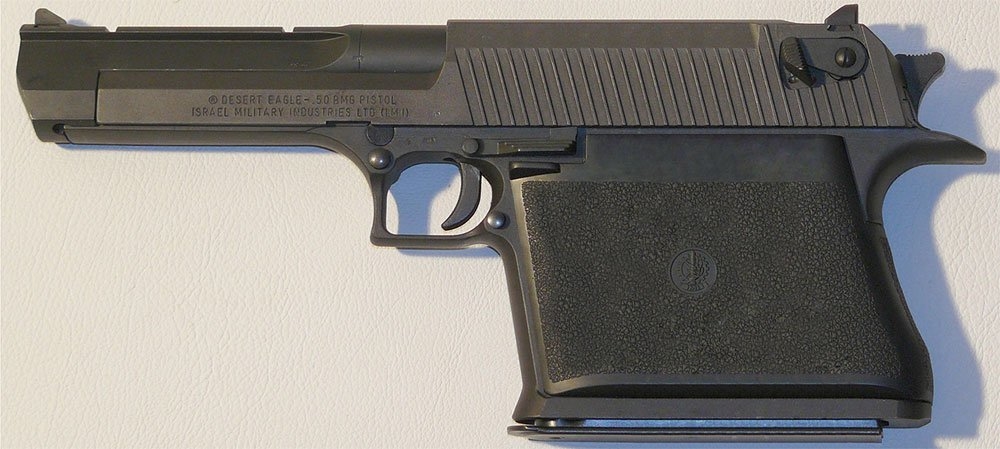 I am thinking three in the mag plus one in the pipe?
UPDATE: Damn it! there is at least one Brady Left Winger that knows photoshop and even maybe guns…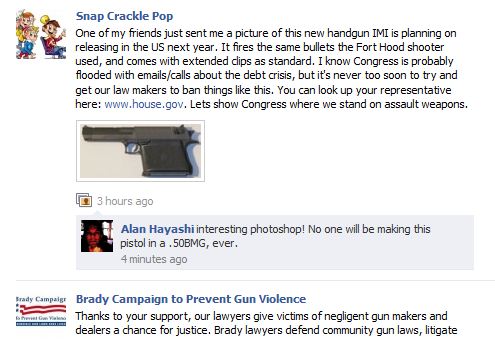 It will probably be gone before long. [sigh]