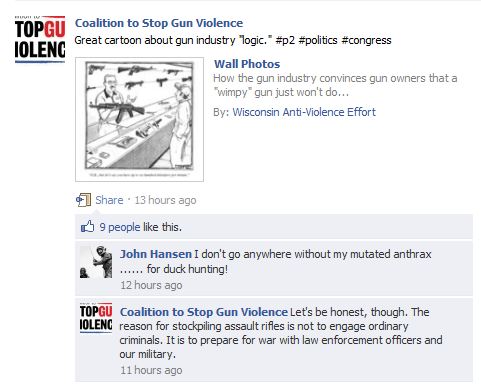 OK, who is stockpiling and how come I haven't got my stockpile of AKs? Oh wait, I forgot. I am not a Mexican Narco. Damn!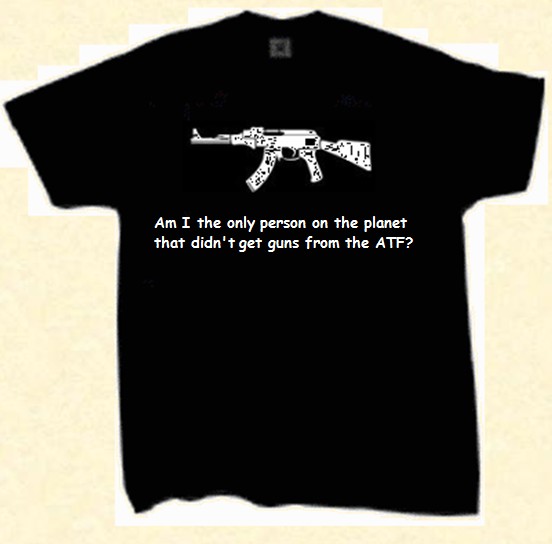 Seriously Ladd, your tin foil hat is showing way too much. Maybe it is time for you to seek professional help and stop self-medicating.
Update: As requested, the cartoon CSGV posted: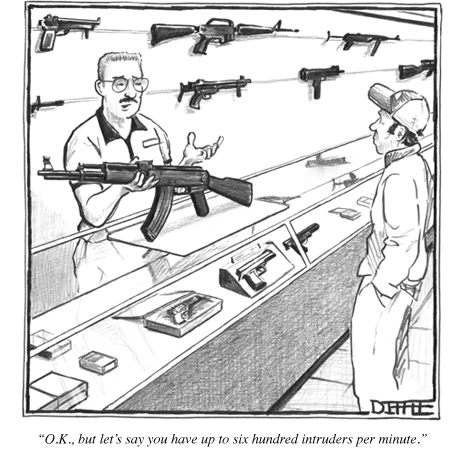 Remember: If you want one, it means you want to pull the trigger and kill something. There is no other use for a gun according to them….except there are other uses that do not require burning ammo. Sometimes criminals do get the message.