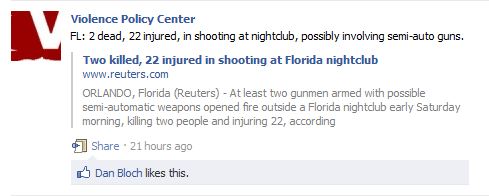 Well, we had 2 possible gang bangers unloading on a nightclub…which is defined in the Florida Statutes as a Gun Free Zone.
Not for nothing, but that is the kind of place VPC likes…and so do criminals. And the line between both gets blurrier every day.
So, touting this event as a call to arms (pun intended) to restrict the Second Amendment is either very stupid or incredibly callous.