CSGV started this campaign last week.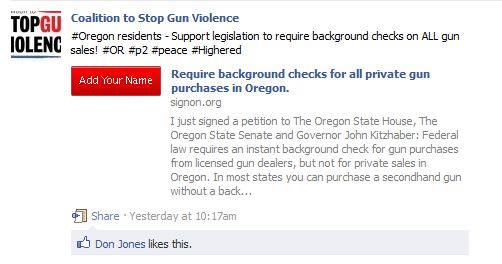 Wanting to have all firearms sales, included private transactions between citizens go through government checks is a very old dream of the Antis. The petition was created a week ago and you can see the amount of support it has generated by clicking here.
You are now free to laugh.