By Giant African Land Snails. When did this happen?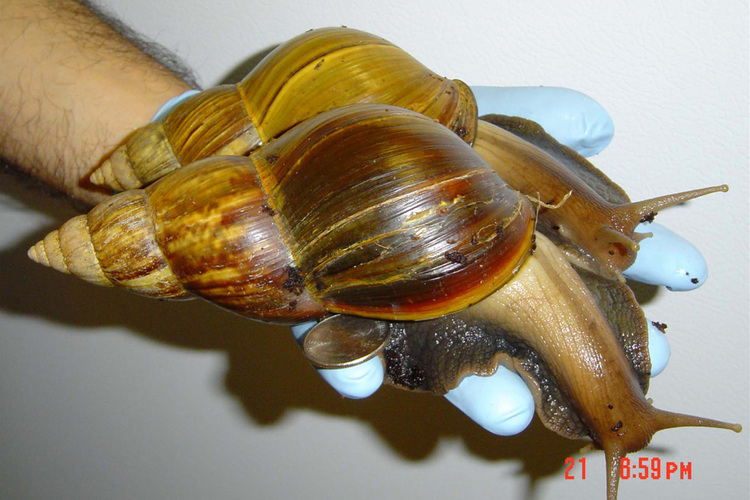 Authorities are asking residents not to handle the creatures. Anyone who finds a suspicious snail is advised to call the Department of Agriculture and Consumer Services help line at 888-397-1517. Workers or volunteers will ID and collect the snails before taking them to be killed in a freezer.

"That's sort of a kinder, gentler way to get rid of them," Gaskalla explains.
I don't do "kindly" with stuff like that. I just placed an order for a ton of salt and, in the meantime, if I see anything like this in my backyard, it gets a shot of double ought with a napalm chaser.