BEHOLD THE POWER OF THE NRA!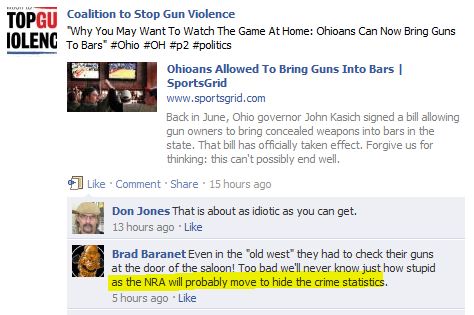 My first thought was "Are we really that powerful that with a Department of Justice controlled by notoriously anti-gunner and possible gun trafficker to the Cartels Eric Holder, we are able to somehow to influence the FBI and the crime stats they produce every year into showing a decrease of violent crimes?"
Then again in a very roundabout way, they are admitting that the crime rate is indeed dropping, but it has to be because somebody (we) is fudging the numbers and not because obvious reasons. It is like elections: If they win, it was a clean election; if they lose, it was fraud and not an expression of the voters.