I am guessing that the Coalition to Stop Gun Rights Violence was having issues with their Facebook page and they did not realize anybody could post without having to "like" them. So I could not help myself and added a comment to one of their latest rants.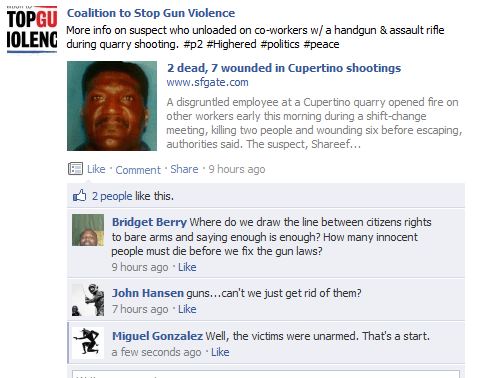 I guess CSGV did not find my gallows humor directed at their principles funny and promptly deleted my post and fixed their Facebook Page so they need to be "Liked" again before you can post something that will get you banned.
You are very welcome Ladd!