From the VPC Facebook Page: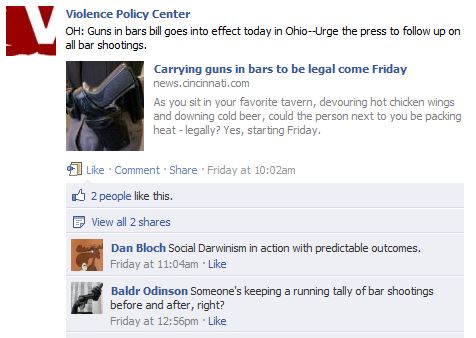 In every state that allows Restaurant Carry and/or Bar Carry has had the same result: No massacres or no drunken shootouts. Hell, in Virginia they had to admit gun crime actually went down!
So Baldr, how does it feel to be constantly wrong on an issue?