If you have a Twitter account, please subscribe to @MrHortonscycles (eat therich) feed. It is funny and gives you pretty much an idea how frigging deranged these Occupy Wall Street people can be.
Here are some samples: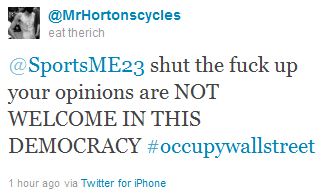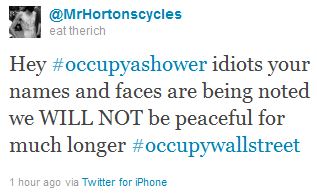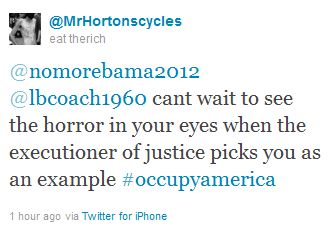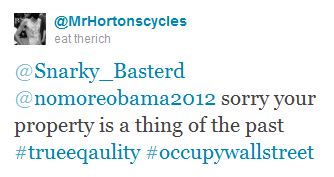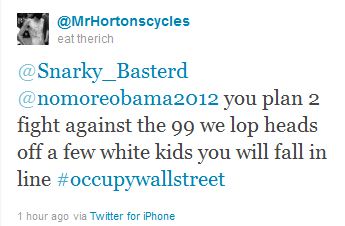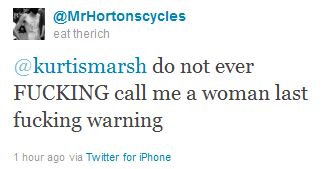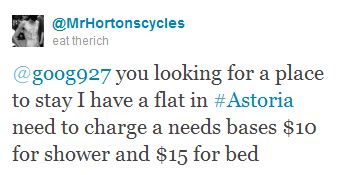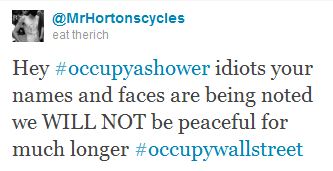 Let's be clear. This young asshole is all talk and no balls. He makes the traditional mistake of confusing politeness with weakness and that can be deadly if he ever decides to make the dumb mistake of trying to fulfill his threats. He is what some people call "target of opportunity"  and Uncle Joe called "Useful Idiot."
But he is sure fun to watch!
Update: Useful Idiot apparently realized he was saying stuff not helpful to the "cause" so he started to delete past tweets. Kinda late by now Mr. Horton. Just saying.
Update 2: the account no longer exists. Oh well!
Update3: He changed names. He is now @anarcosocailist. Why do I have the feeling spelling is not his strong suit?