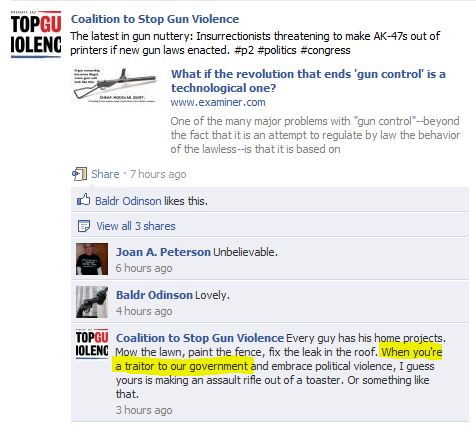 What the hell is a Traitor To Our Government?
Dear Ladd: We do not live in a Third World country or in a Socialist country. We do not swear loyalty to a government or an individual. We swear to protect and defend the Constitution, we pledge allegiance to the Flag & swear on God's name.
Maybe working for the U.S.‑Saudi Arabian Business Council made you submit to something or other and that is fine if you feel like faceplaming the floor 5 times a day but do not start making up law where none exists. And watch out who you call traitor, libel is such a horrible thing to add to your resume.