From Zomblog reporting about Occupy Oakland: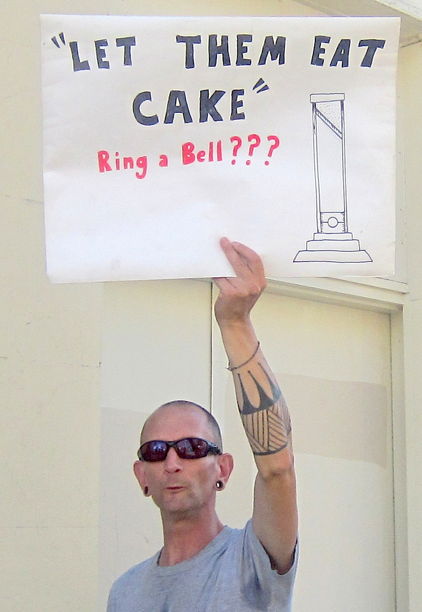 I am not an expert, but I am sure I can ring your bell from 300 yards with a properly scoped rifle in a major caliber. Care to try?
Seriously Occupy-Guys, the old saying "Never write a check with your mouth that you ass can't cash" should be remembered before threatening people.