According to the Small Arms Survey, out of 650 million weapons in the hands of civilians worldwide, the United States Citizens own between 270 and 310 million.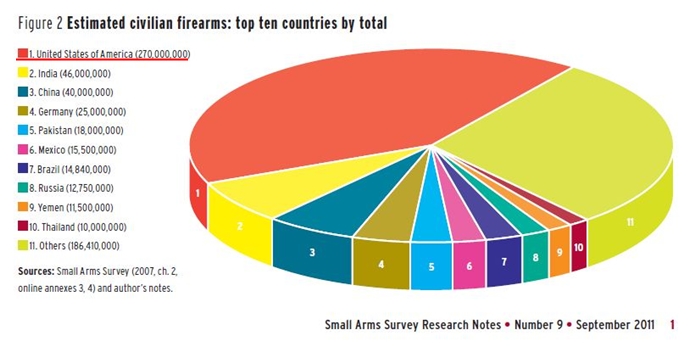 India comes in second with six time less guns in the hands of civilians.
"But…but… How come so many guns?! I know we are the most violent country in the planet! I heard the Bradys and Laddites say so!" says Chicken Little. Not quite.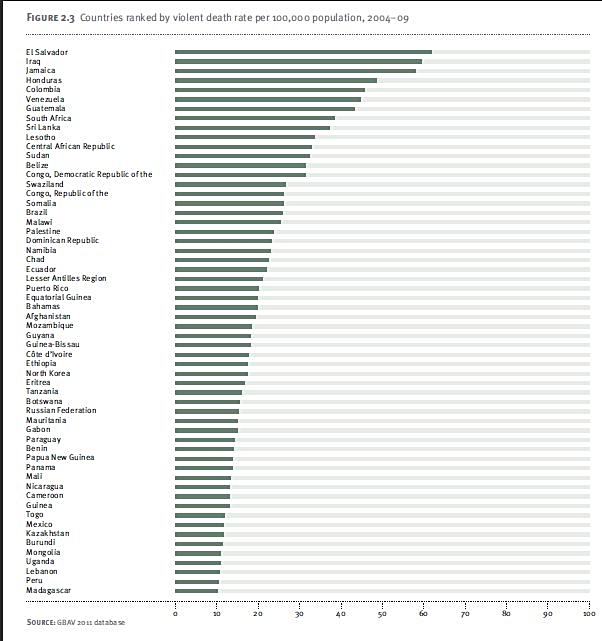 That is the list of the top 54 countries by violent death. I am still trying to find where the US ranks in the close to 300 pages of info I downloaded from the Small Arms Survey website.
From what little I read so far, make no mistake: They hate the fact that the US rips apart their pre-concieved notions of Less Guns More Peace. We are the Bald Eagle in their ointment and they are not happy about it.