Some people have the good ole imagination running overtime.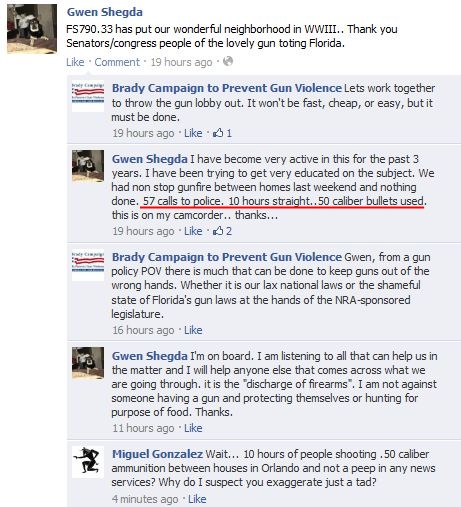 Gwen's Facebook profile shows she lives in Orlando, FL. Obviously a quick check on the news showed nothing of the kind. Plus who were the rich people engaging in a 10 hour battle using rounds costing $2.50 a pop?
I think maybe a neighbor was watching Band of Brothers with the volume a tad high and she got a bit confused.
UPDATE: My reply was deleted and I am not allowed to post at the Brady Facebook page. That the original and very dubious post is still up shows a lot how much they care for the truth.