Of course I am aware that my hunting rifles can be used to kill people as well as deer and ducks, but they're not designed for that, and that makes a big difference. It's hard to conceal a long-barreled gun and impossible to get off more then four shots at a time with a semi-automatic 30.06. Could people be killed with legitimate hunting rifles?
Dear Fudd: Your hunting rifle is based in the Mauser Action designed to be used as a military rifle. It killed millions of people in both WWI and WWII and its descendants are being used by the military to this day as sniper rifles.
You want to know how fast you can become a crazed bastard with a gun that can kill innocent people up to 600 yards and must be stopped? Let me show you: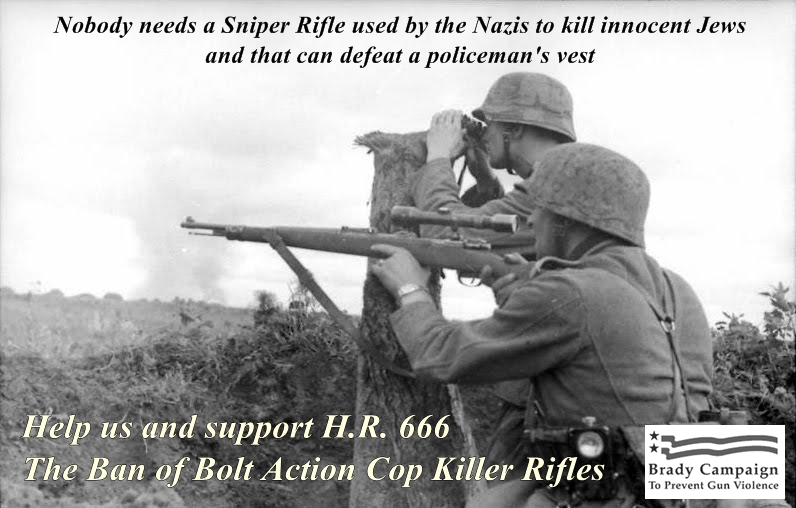 It is all in the way you get advertised. Dear Dave Cieslewicz: As of right now and by the power invested in me by photoshopping, I declare you are a Jew and Cop Hating Neo-Nazi who must be disarmed and controlled for the sake of the public. And if you refuse and make a racket, we will say your grandfather probably was a member of the Polnische Wehrmacht.
You see, it was never about Gun control but People control. The faster you figure this out, the more chances you get to keep your "innocent-for-now" guns.
(H/T to Say Uncle)