FINAL UPDATE: I am done watching this crap.
UPDATE (3:41 pm) And what is with the idiot wearing flowers in his head? This is Miami, not Oahu.
UPDATE (3:39 pm): I swear I just saw a buddy of man in the background. He is a federal agent……………NARC!!! 😉
UPDATE (3:32 pm): Note to Rapper on the left. It looks stupid to rant against the corporations while wearing an Adidas T-Shirt. K?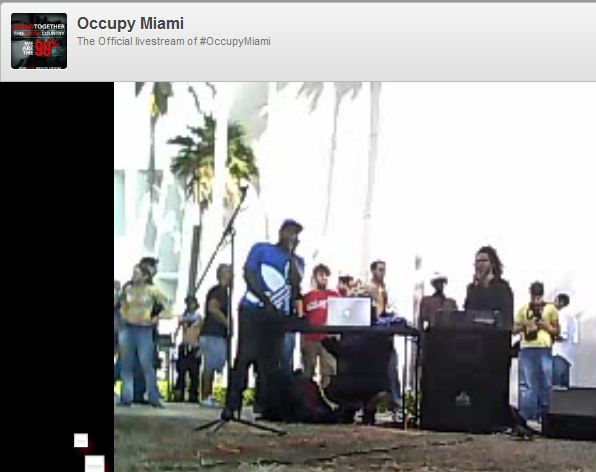 UPDATE (3:28pm): watching the live feed. There is a guy "singing" and sounds like somebody is raping a dolphin.
Occupy Miami has a Livestream feed now! Sponsored by Evil Corporations though.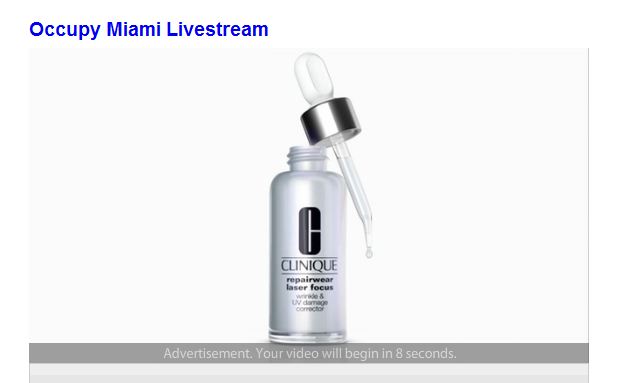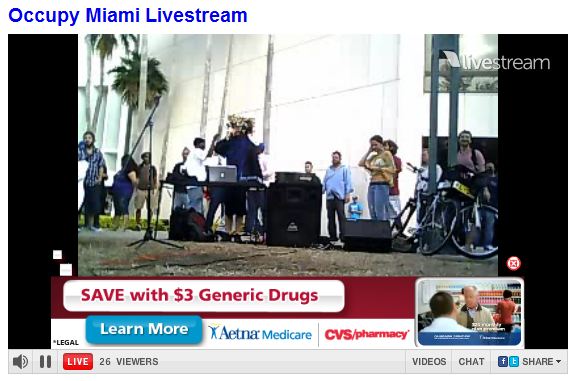 The really sad part is that the ads are the best thing of the show.
Down Twinkles baby!