I swear they make my life so easy.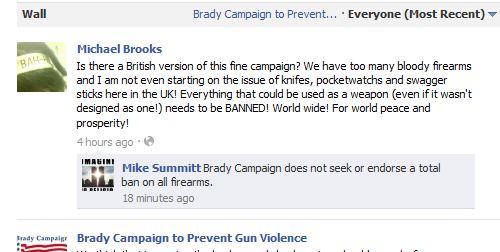 Wait one second there Mr. Brooks. Are you trying to say that after passing some of the most draconian anti gun laws in history, laws that make Sarah Brady drool at the thought of being applied here, you guys still have "too many bloody firearms"? Now that is rich!
And Dear Mike, nobody believes that line of BS, OK?