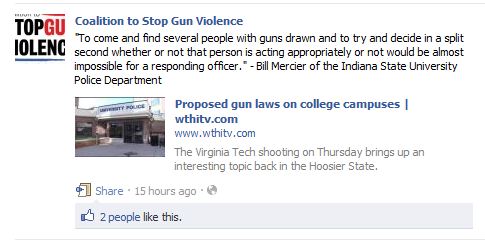 I am always amazed at the Antis default position that all LEOs are a bunch of retards with badges. That goes double for a Chief LEO with an political ax to grind and has no qualms on crapping all over their subordinates.
Call me deluded but If a cop arrives to a location where there are several people with guns drawn, my bet is that he would be smart enough to withdraw to a safe location, call for reinforcements and stay the hell away from trouble.
Is there a history of cops shooting the wrong person in a confusing self-defense situation? Yes, we had those in the past and probably (and unfortunately) will have them in the future. But to imply that is safer for the unarmed public to remain at the mercy of a mass killer just to make sure the LEO does not make a mistake and shoots the wrong person when he arrives ten or twenty minutes later is just idiotic.