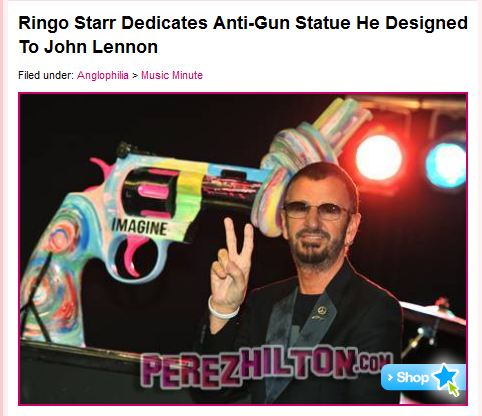 He designed? Funny, I recall seeing something similar somewhere. Oh Yes! The United Nations!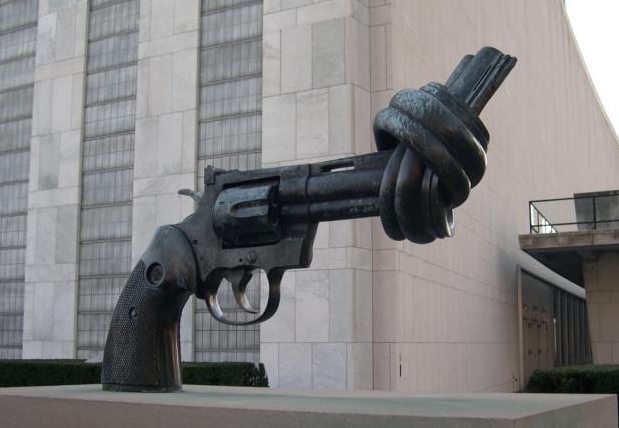 And his statement is… well, a tad confusing. Italics are mine.
Guns are just becoming more and more (Er.. becoming what?). They're like the death of choice. (Like Pepsi?) So we hope that young people will stop. (stop what?) I can't stand up and dictate to the world: 'it's over — no more guns.' (Oh sorry, were you actually standing?) I can just do what I do, and there's another side to the story which is peace and love." (My bet would be heavy usage of pain medication)
If anything, this conforms the suspicion I always had: the true talent behind The Beatles was George Martin.