Violence Policy Center posted this little tidbit in Facebook: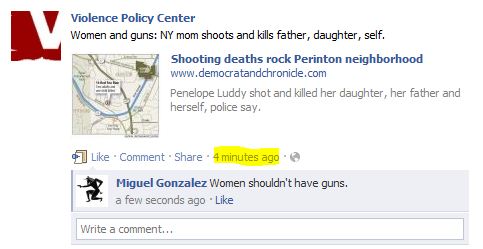 Dear Evil Princess hold your fire. There is a method to the madness.
The former ACORN worker who now works as Media Engineer for VPC wasted no time and deleted my post.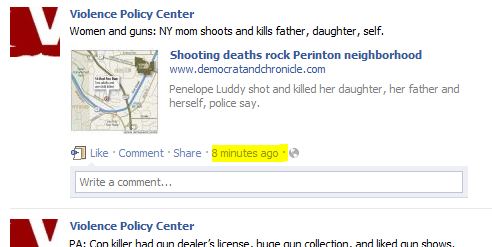 Challenge accepted!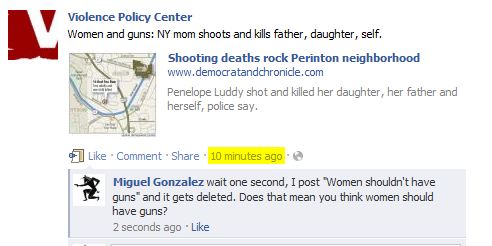 Conundrum time. That is not the message they want to publish so an explanation apparently is required. And a reply mandatory.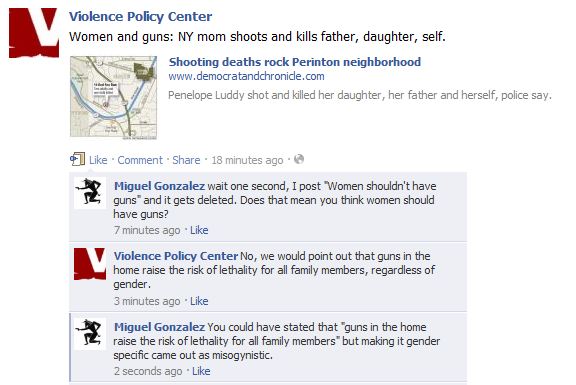 Of course, addressing as "misogynistic" the stalwarts of the Violence Policy Center did not go well, so the next step is the one we all have come to expect and love.


Gun control advocates are misogynistic. They do believe that a woman raped and strangled is morally superior to a woman with a smoking gun and a dead rapist at her feet. Plus they do not care much for open discussions…. mostly because they lose all the time.