Michael Douglas is joining the Bradys on their "Light a (fake) Candle" initiative. Some enterprising soul did a job on the advertising photo. 🙂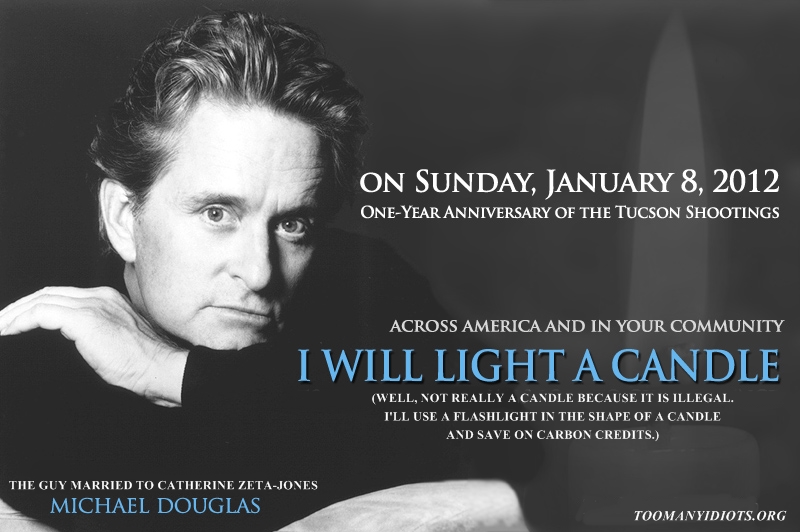 Go over Joe Huffman's blog to read the follies behind this latest Brady Kumbayaa-feel-good-do-nothing approach. So far, they only have 28 locations confirmed to do the vigil, falling pitifully short of the "Across America" fanfare.
I did notice something looking at the original photo:

"To honor Americans lost to Gun Violence"? Wait, one second, isn't that racist? Only Americans? Brady does not care for people with Green Cards? How about Illegal Aliens? Did Sarah Brady just went David Duke on us? Is it OK for criminal to gun down tourists from Canada or Brazil?
I am so shocked!