The Coalition to Stop Gun Rights Violence is loudly whining about the boycott failure against Starbucks policy of respecting the specific gun laws of every state.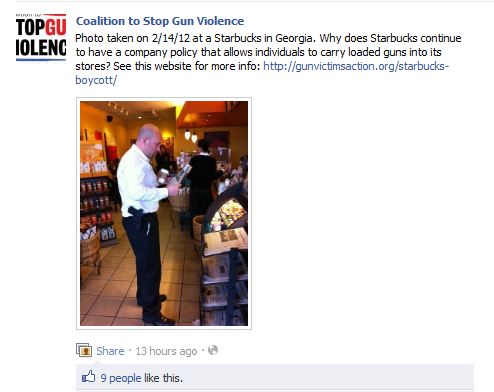 I can almost see Ladd ripping tufts of his hair and his mascara running down his face at the humongous backfire. The stupidest thin of all is that Stabucks has never taken either side in the gun issue but simply chose to sell coffee and pastries to customers who were following the law.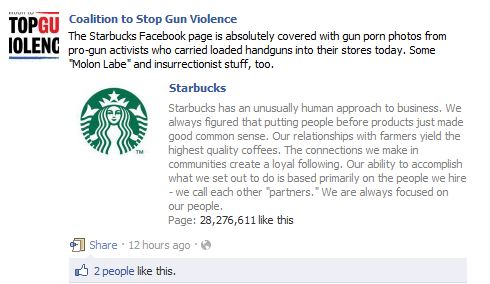 Ladd is right about that. Starbucks' Facebook Photo Album is LOADED with guns and people carrying. AWESOME.
And I stole this from Facebook User AEdelweard AEt Wudu: