I caught this on time: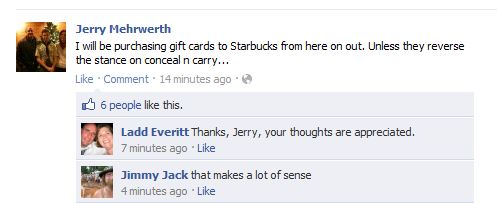 Ladd thanking somebody for buying Starbucks gift cards because they do not ban guns in their establishment? I think Ladd himself needs a espresso rather quickly. No wait, it is almost the weekend! CSGV will close soon enough and he can get a much deserved rest.
We shall continue to fight.