In a previous post, I wrote about Ladd Everitt's going after an Ocala man who defended himself against a possible felon who was beating him.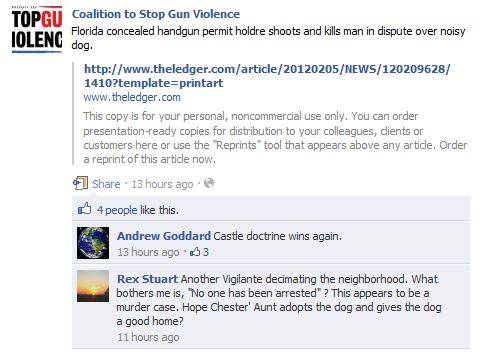 Linoge found a follow up on that story. Dan Daley was truly defending his life and the D.A. determined that the killing of Willy Chester was justified and in Self Defense.
Ladd is right now a bit busy trolling the Starbucks' Facebook page after the colossal Valentone's day boycott disaster. I do hope however that he, Andrew Goddard and Rex Stuart man up and make a public apology to Mr. Daley.
I know, fat chance.