It is official! I have my own Life size cardboard cutout at Smoke & Blunder courtesy of Smoke & Blunder's Webmaster/Admin/Petulant Child.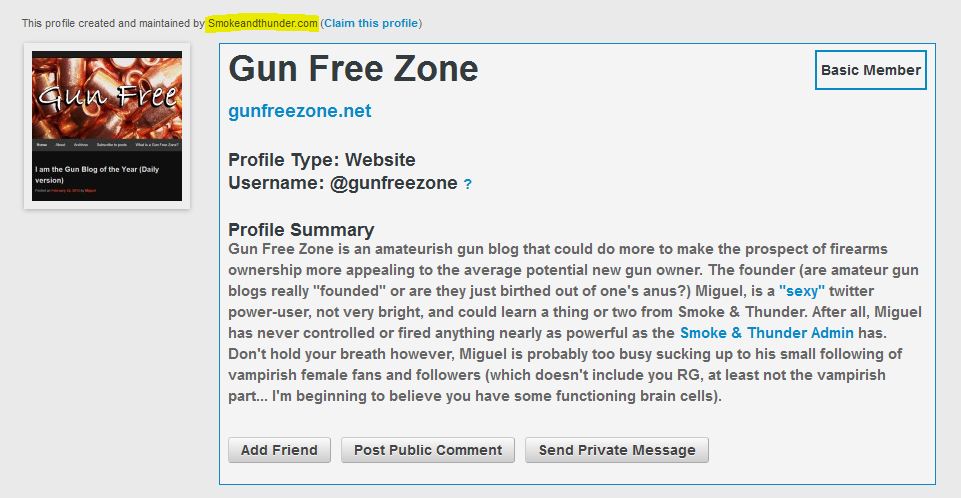 God, it is hilarious. Do S&B actually thinks they are creating a professional image for their "business" that will make them respectable and earn them a billion bucks?
Dear S&B: please keep that profile for as long as you want. It is hurting you, not me.
Other recipients of S&B's "payback"
Breda: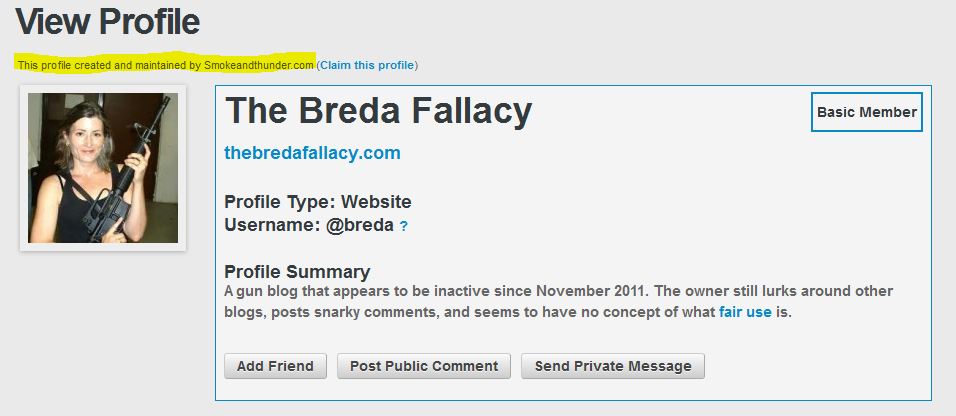 Barron Barnet: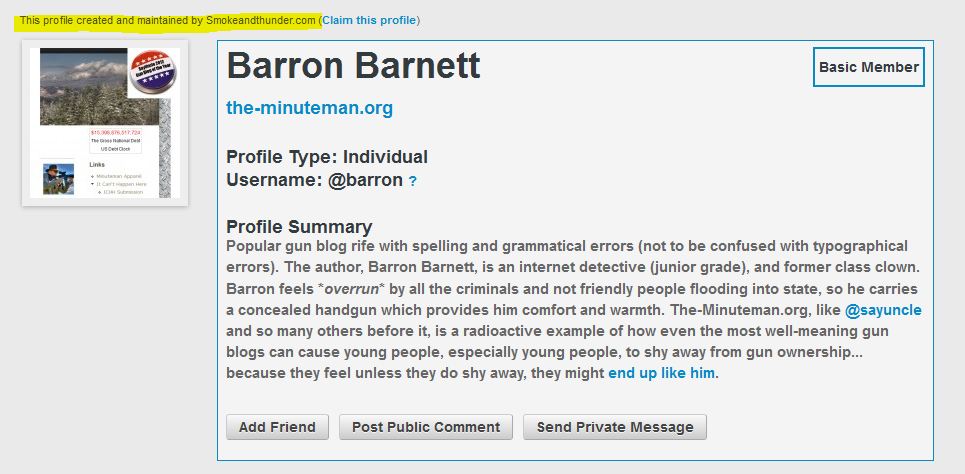 Say Uncle: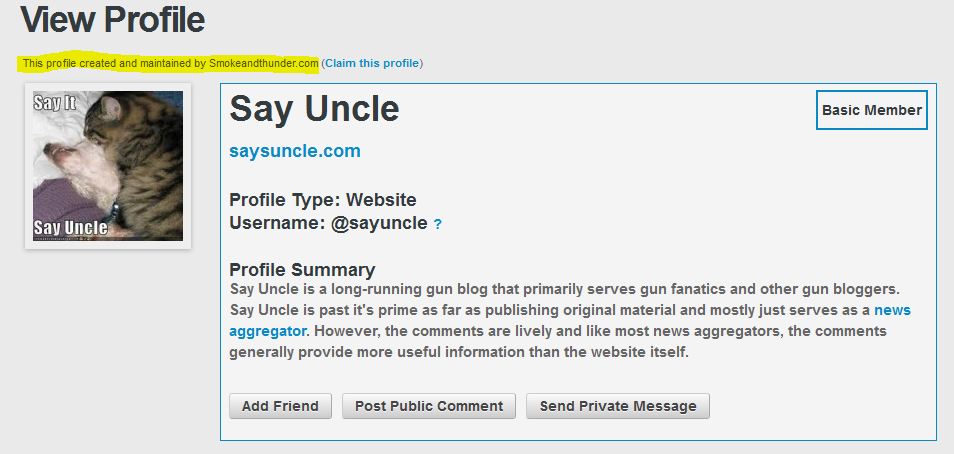 I am sure more are to come. Hell, Linoge must be pissed he does not have his fake profile up yet.